Disclaimer: BlueSeventy Swim of the Week is not meant to be a conclusive selection of the best overall swim of the week. The BlueSeventy Swim is an opportunity to take a closer look at the context of one of the many fast swims this week, perhaps a swim that slipped through the cracks some as others grabbed the headlines.
That's one fast intrasquad meet. Last Tuesday night, Carson-Newman University in Jefferson, Tennessee held its season-opening intrasquad meet, and while racing each other, Carson-Newman swimmers put up the fastest times in school history in 5 different events.
Since Carson Newman sounds like the name of a swimmer, we saw fit to give him – err… them – this week's BlueSeventy Swim of the Week.
Two of those five school records came from freshman Paul Unger. The Romanian first-year took down the 50 back mark with a 22.71, and came back to show off his longer speed later on, going 50.7 in the 100 yard distance.
Meanwhile senior Stephen Parsons, who set multiple school records last season in the freestyle events, added another feather to his cap with a 1:56.65 in the 200 IM, the fastest time in school history.
The women broke two school records, and both fell to freshmen. Lexy Raybon took two seconds off the school record in the 500 free with a 5:09.51, while local Tennessee product Maggie Melhorn went 1:06.45 to break the 100 breast mark.
The Eagles, who compete in the Bluegrass Mountain Conference and Division II of the NCAA, are in just their second year of existence as a program for both the men and women. While those school record times are far from scoring-level at Division II NCAAs, we think they're worth noting because they illustrate two exciting aspects of the current swimming scene.
The first is growth. Though the past decade or so has brought the demise of multiple swimming & diving programs to the hands of budget cuts, Carson-Newman is a good reminder that the sport is also growing in other areas on the college level. While cut programs dominate headlines, other schools are seeing enough value in the sport to actually add swimming teams, even in an age where money can be tight for college athletic departments.
The second is the impact of recruiting. We're in the full swing of NCAA recruiting season. In fact, we've published well over 200 different commitment stories over the past several months as athletes have verbally committed to various schools for next season. It's one of the most exciting times in sports, as new collegiate careers are launched and new championship contending teams assembled. Young swimmers get an opportunity, perhaps for the first time in their lives, to really take control of their athletic careers, researching various programs and choosing the training philosophy and coaching style they think suits them best. And on top of that, these young athletes are selecting the teammates who will ultimately become like a second family to them over the course of four years of intense highs and lows.
With four of Carson-Newman's five school records coming from freshmen in their first collegiate meet, this is a great reminder of the kind of impact good recruiting can have on a program. No matter what level they currently swim at, every college team aims to increase their overall talent each recruiting cycle. Based on the early returns, Carson-Newman has done just that.
Aptly named to suggest 70% of the earth is covered in water, blueseventy is the world leader in triathlon and open water wetsuits and swimskins. Since 1993, we design, test, refine and craft products using superior materials and revolutionary details that equate to comfort, freedom from restriction and ultimately a competitive advantage in the water. blueseventy products have instilled confidence in beginners as well as carried world-class athletes to countless Olympic and World victories.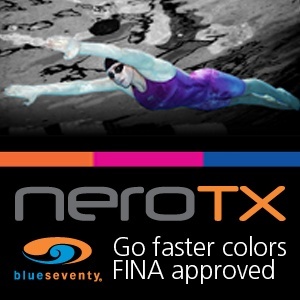 For the latest news and blogs from blueseventy visit www.blueseventy.com.
Twitter: @blueseventy 
Facebook: facebook.com/blueseventy
 Blueseventy is a SwimSwam partner.