Courtesy of AthleticFoodieTM, a sports performance company that helps athletes unlock their potential
Written by Garrett Weber-Gale
Being a great athlete is about constant improvement, no matter how small those improvements are. One of the most critical aspects of continuing to improve is keeping track of where you were, so you can plan how to get faster, stronger, or more refined in the future. Keeping a food journal is one of the most beneficial things you can do to improve your nutrition, which in turn directly improves your performance.
Here are some of the most significant benefits, and reasons to keep a food journal:
Helps you keep track of how much you're actually eating, whether it's a lot or a little. The journal can remind you to eat, or it can give you a gentle nudge and say, "you've already eaten what you need, now you're just eating because you're bored!"
Gives you a good idea of what you haven't eaten, but need to. It's easy to go through a whole day and realize you haven't eaten enough greens, or have been seriously lacking on foods with fiber. A food journal doesn't tell you you're being bad, it just reminds you what to eat in order to get what your body needs.
It helps your sports nutritionist get a peak at what you've been eating, and also helps you keep a checklist to mark off the foods you've eaten and haven't yet eaten. Think of it as your eating to-do list.
Few things can give you more confidence than looking back at all the nutrient rich foods you've eaten, and knowing you're prepared to go a best time. Keeping a food journal can also give you confidence that can help you stay motivated towards your goals.
It can be easy to eat more, or less, when you're stressed, sad, super happy, or bored. Your food journal can help you recognize eating patterns that you might not have ever noticed, or ones that might not be beneficial to you. Recognizing these patterns can also assist in your effort to gain, loose, or maintain a particular weight.
Keeping a food journal takes under five minutes per day. Keep a memo in your phone where you can jot down what you're eating, when, and roughly how much. Try it for three weeks. After three weeks look back at your notes and write down a few observations of things you're doing well, and things you could improve.
Don't underestimate the impact of doing something small, and the great power it has to dramatically improve your nutrition, and increase your performance.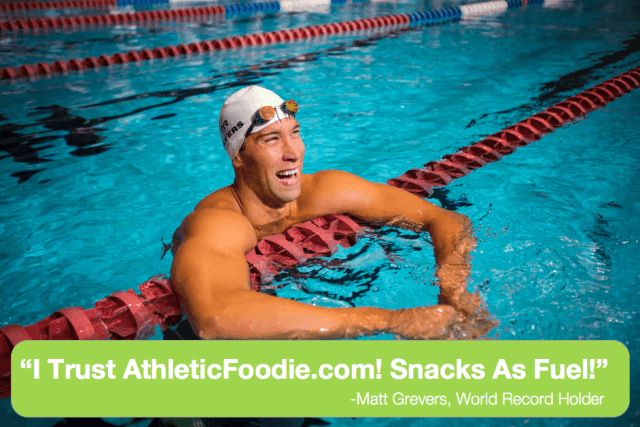 AthleticFoodieTM is a sports performance company, founded by Olympic Gold Medalist Garrett Weber-Gale, which makes snacks that are specifically designed to help athletes perform. Please visit www.athleticfoodie.com for more information about ordering AthleticFoodie snacks, and getting fuel that will help you swim fast.
About Garrett Weber-Gale, Founder of AthleticFoodieTM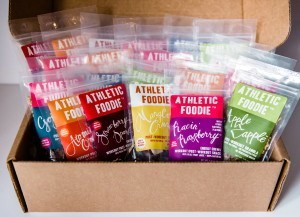 In 2005, Garrett was diagnosed with dangerously high blood pressure, and was almost forced to give up his Olympic dream. Luckily, a small dose of medication, and a total revamp in his diet saved his dream and put the Olympics back in sight. Garrett began to see the direct connection between what he put into his body, and what he could get out of it.
After his diagnosis with high blood pressure, Garrett made it his mission to learn how to make healthy food taste great. He's traveled the world working in famous restaurant kitchens in Italy, France, Copenhagen, Spain, and New York City. Garrett has taken his knowledge and experience from all over the world, and shared it with others through speeches at the White House, to schools, sports teams, TEDx, universities, TV and radio appearance, cooking classes, authored articles and AthleticFoodie Events.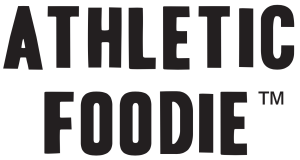 AthleticFoodieTM is a SwimSwam content partner.