We're back with swimming's TopTenTweets presented by Arena, where we round up the best of the swimming Twitterverse.
Featured Instagram Post of the Week:
Does the suit match the face or does the face match the suit?
---
10.
Swimming, lap one: this is invigorating and fun and I'm pretty good maybe coulda been in the Olympics and I'm gonna wake up early every morning and do this.

Lap four: is it more dignified to pass out *in* the pool or should I crawl onto the deck first?

— Elie Honig (@eliehonig) August 8, 2021
That's pretty much how it goes.
9.
Wang Shun Weibo Update
Thanks everyone for your messages. We've been back safely and started quarantine. Lying on the bed watching the Games and cheering for Team China. pic.twitter.com/rrHuh2D7kG

— Chinese Swimming News and Results (@CHNswim_fan) August 3, 2021
A literal Meal of Champions.
8.
The next venue for the Olympic Marathon swim https://t.co/jhcqVX43VE

— High Performance Open Water (@HPOWswimming) August 9, 2021
High dive from the Eiffel Tower?
7.
On a very personal note I would like to thank and praise @TeamGB @britishswimming for the way they looked after the athletes (and my daughter Andrea). Great care and attention from everyone. I do not think the team could have done a better job. Thank you 🙏🏻

— Fred Sirieix (@fredsirieix1) August 8, 2021
Daily reminder to thank people!
6.
Somethings never change 2016 vs 2021 pic.twitter.com/DFrtLAYOmM

— Erica Sullivan (@erica_sully) August 8, 2021
That is a full Olympic silver medal right there.
5.
1k Run, 1k Swim and 1k Bike who would win? 🧐😜 https://t.co/a7aJPNfH4G

— Adam Peaty MBE (@adam_peaty) August 8, 2021
The real question here would be if Peaty swims the 1k freestlye or breaststroke.
4.
Fun fact: Fleming's mom and my mom work together at the regional sexual assault and domestic violence center…a great games for them 🥇🥇🥈🥉🥳🥳🥳🥳@SusanMc94381766 @Michael02336975 @_jessiefleming https://t.co/xAw5H3j9Lv

— Maggie Mac Neil, OLY (@mags_swims26) August 6, 2021
Now THIS is a coincedence.
3.
I've been retired from swimming for 2 years and I still can't believe how long a manicure lasts when you don't get in a pool everyday… 💅🤩

— Katie Meili (@Katie_Meili) August 5, 2021
How long do they last?
2.
I remember sitting in the stands in London when 15 y/o @katieledecky took her 800 out so fast we were all worried she was too nervous and would end up fading. We were all wrong (obvi) and she won. Loving this full circle moment now w/Ledecky/Grimes 😊

— kara lynn joyce 🙋‍♀️ (@karalynnjoyce) July 31, 2021
I always wonder what was going through Ledecky's head during that race.
1.
Forever annoyed they don't give the horse a medal in equestrian at the Olympics

— Sarah Jenkins (@sarahjenkinsxo) August 4, 2021
Not swimming-related but this is a good point and makes me sad. #GiveHorsesMedals
Arena Facebook – @ArenaUSA
Arena Twitter – @ArenaUSA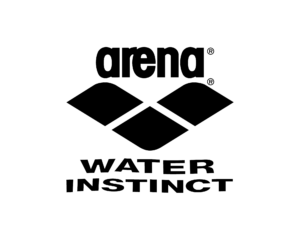 Arena USA is a SwimSwam Partner