We're back with swimming's TopTenTweets presented by Arena, where we round up the best of the swimming Twitterverse.
Featured Instagram Post of the Week:
---
10.
3 up — 1 long —-> @kathleenbaker2

credits to @marshswimacademy⁠
⁠#wherelegendsaremade pic.twitter.com/ZDZijMIB0e

— Legends Swim Camp (@legendsswimcamp) September 27, 2021
The lesser-known breaststroking side of Kathleen Baker.
9.
Zhang Yufei with her medals.
2021 Chinese National Games finished. pic.twitter.com/ZsYf3Z6Cx2

— Chinese Swimming News and Results (@CHNswim_fan) September 26, 2021
4 Olympic medals were just not enough!
8.
#TFW it's 𝗠𝗘𝗘𝗧 𝗪𝗘𝗘𝗞

We are back in the pool Saturday for our annual Orange & Blue meet! 🔶🔷#WarEagle pic.twitter.com/NqjdAFC3xl

— Auburn Swim & Dive (@AuburnSwimDive) September 27, 2021
Swimmin' or dancin'?
7.
Emma Mckeon ✔️ Berlin
Among the big stars of the Swimming World Cup 2021, the most decorated swimmer of the Tokyo 2020 Olympic Games: Emma Mckeon!#SWC2021 #swimming pic.twitter.com/ru6a7hWvRF

— FINA (@fina1908) September 26, 2021
Who are you most excited to see in Berlin?
6.
Great work by Olympian and New England Masters Swim Club member Elizabeth Beisel (@ebeisel34) raising more than $130,000 for cancer research with her 10.4-mile open water swim: https://t.co/CZzmbMqDYM.

— Masters Swimming (@MastersSwimming) September 27, 2021
Read more here!
5.
As athletes, there will always be 'good' and 'bad' performances.

However, the good ones tend to pass people by, but there is so much more to gain from them.

This is one of the things I love to work on with my mentoring athletes, and is something I've noticed make a difference! pic.twitter.com/JxvVnJpkyw

— Lauren Quigley (@LaurenAQuigley) September 22, 2021
It's never the wrong time for a reminder like this!
4.
I can't believe I did that! So happy with last night @Mrs_katjones 🙏🏼

A new week and now a new dance! One of the best experiences of my life! @bbcstrictly #teampeachy pic.twitter.com/UdixRQbUyo

— Adam Peaty MBE (@adam_peaty) September 26, 2021
Confirmed legend in AND out of the pool.
3.
We don't talk enough about the competitive swimmer to campaign staffer pipeline

— Michael Beyer (@michbeyer) September 26, 2021
Can someone please explain?
2.
The "Divine" last show in Italy#isl2021@mafaldina88 @swimswamnews @SwimSwam_Italia pic.twitter.com/6iwHNfosbL

— LaCisale (@giusycisale) September 27, 2021
Stan alert.
1.
Wishing @katieledecky all the best in her move from #Stanford to #Florida. I was shocked, but also not shocked to hear the news. She will be magical wherever she chooses to swim. pic.twitter.com/RaAQPUILbb

— Amy Van Dyken-Rouen (@amyvandyken) September 22, 2021
I think this was everyone's face when we found out.
Arena Facebook – @ArenaUSA
Arena Twitter – @ArenaUSA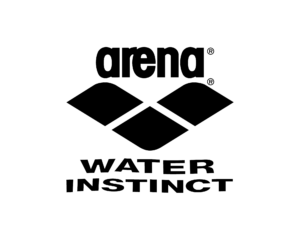 Arena USA is a SwimSwam Partner