The holiday season doesn't mean a dead-period for Wisconsin High School swimming. The latest WISCA.net rankings reflect both a few coaches playing catch-up on entering their times, as well as one big meet: the Metro Swim Officials Invite.
At that meet, Bay Port made the trip down from Green Bay to knock of the state's 4th-ranked team in Division I: Arrowhead High School. See the recap on Wisca.net here, with full results here.
That jumped them all the way from an unranked team to 9th in the latest rankings.
The only other change was Madison West jumping from 2nd, which was mostly the results of other teams' times getting updated and the resultant shifting in the individual event rankings. A top-heavy Madison West team, with a handful of studs, tends to be impacted less than Middleton (the team they jumped) by other teams' results.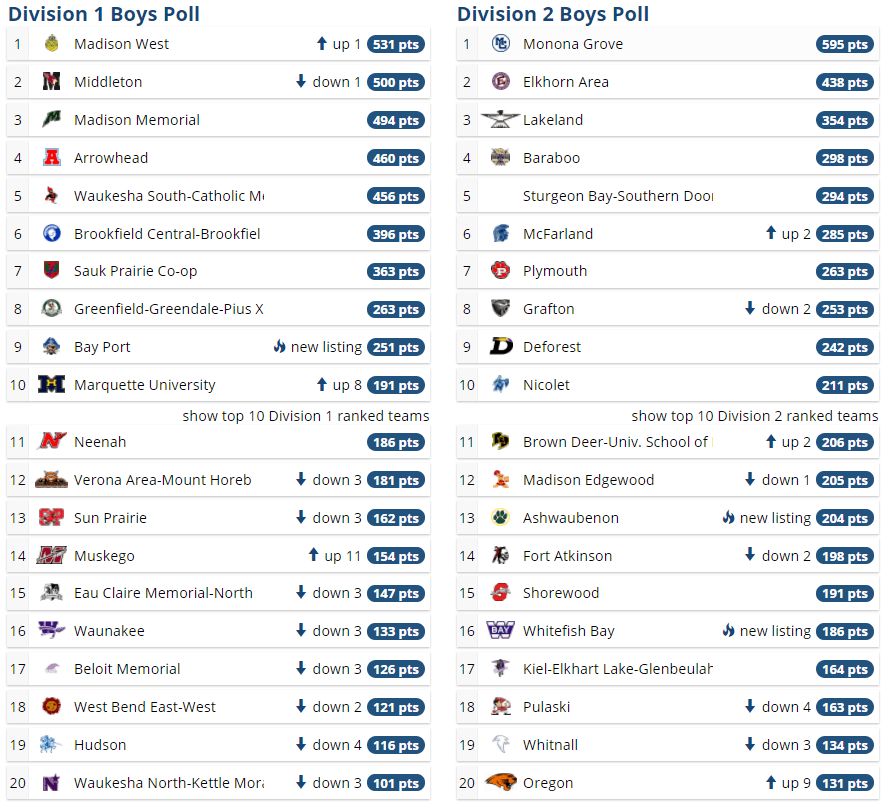 RANKINGS METHODOLOGY
The weekly WISCA polls are computer generated and based on the WISCA Top Times database.
The polls are generated at midnight each Sunday. Individuals are scored in their top two scoring events only.
Points are awarded as follows:
Individuals: 1st Place – 30 points – 30th Place – 1 point (1 point increments)
Relays: 1st Place – 60 points – 30th Place – 2 points (2 point increments)