2022 FINA WORLD CUP – INDIANAPOLIS
Thursday, November 3 – Saturday, November 5, 2022
Indiana University Natatorium, Indianapolis, IN
SCM (25 meters)
Meet Central
NCAA star Luca Urlando had to be helped out of the pool during the first preliminary session of the 2022 FINA World Cup stop in Indianapolis, appearing to injure his shoulder early in the breaststroke leg of the men's 100 IM.
Urlando led his heat through the first 50 with a quick split of 23.48, and then executed a crossover turn using his right arm as he switched over to breast. After about a half stroke, he abruptly stopped swimming and made his way to the end of the pool where he was attended to by lifeguards.
Clips Courtesy: USA Swimming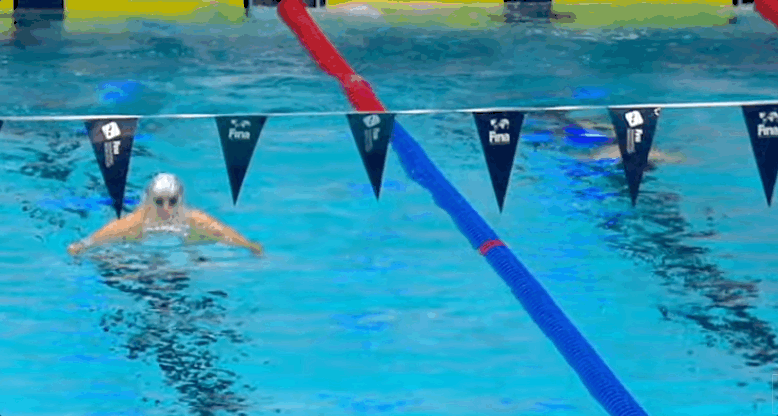 Although Urlando used his right arm to execute the back-to-breast turn, it was the left shoulder that he appeared to be favoring as he was helped out of the pool, possibly having dislocated it.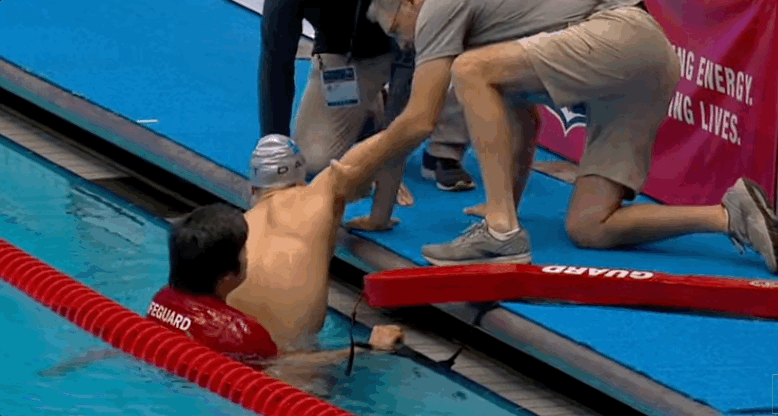 Urlando dislocated his shoulder in January 2020 during practice, and the recovery took a few months, getting back into full butterfly training by the beginning of May.
If the injury sustained on Thursday morning is anywhere near as serious as it was two and a half years ago, Urlando will be questionable to return to full health by the time the NCAA postseason rolls around.
Currently a junior at the University of Georgia, the Bulldogs rely heavily on Urlando's individual scoring and relay abilities. Last season he was named Men's Swimmer of the Meet at the SEC Championships, sweeping the 100 fly, 200 fly and 200 IM to help propel Georgia to fourth in the team standings.
The following month at NCAAs, Urlando once again led the Bulldogs with 50 individual points, placing second in the 100 fly (43.80) and 200 fly (1:38.82) and taking third in the 200 IM (1:39.22). His best swim, however, came in the 100 back, as he led off the UGA 400 medley relay in 43.35, the fastest in history as he broke the NCAA, American and U.S. Open Records.
Urlando has had a strong start to the 2022-23 college season, currently ranking fourth in the NCAA in the 100 fly (46.19) and fifth in the 200 fly (1:44.40).
Following his standout NCAA campaign last season, the 20-year-old broke out on the global stage by qualifying for his first senior international team for the U.S., representing the Stars & Stripes at the 2022 World Championships in Budapest where he finished fifth in the 200 fly.
In Indianapolis, the 100 IM was Urlando's second swim of the session, having qualified third into the final of the men's 100 fly in a time of 50.10. Assuming he is forced to scratch, another NCAA swimmer, Virginia Tech's Youssef Ramadan (50.93), will get bumped up into the final.
SwimSwam has reached out to the University of Georgia to get an update on Urlando's status.