Courtesy of Gary Hall Sr., 10-time World Record Holder, 3-time Olympian, 1976 Olympic Games US Flagbearer and The Race Club co-founder.
The best streamline swimming position has become a center for controversy in swimming. At The Race Club, we believe the best way to streamline is by squeezing the elbows together behind the head and by pressing the shoulders up away from the sockets, with legs together, toes pointed and chin tucked down almost to the chest. The stomach then excavates, the skin tightens and the whole body is in alignment. We call this position the hyper-streamline. It is not a comfortable position nor a natural human position to be in. Therefore, swimmers tend to not use a hyper-streamline often and when they do, it is rarely executed with 100% precision.
In this Swimisode, learn techniques we teach at the Race Club swim camps that will help you improve your swimming streamline. Coach Gary Hall explains how to feel the benefits of the hyper-streamline position by creating a contest among the elite swimmers. In this Swimisode, swimmers push off the wall in different positions that allow them to feel the drag forces at work and to appreciate the extra effort required to streamline tightly. You will discover why water is such an unforgiving medium to be in because it is 800 times denser than air.
Watch Backstroke World Champion Swimmer, Junya Koga, Open Water Swimming Champ Lexie Kelly and Olympic Gold Medalist and 4 time Olympian Roland Schoeman demonstrate a perfect swimming streamline. Learn how to perform the best and tightest streamline and have fun while doing it! As an additional drill and exercise, we advocate kicking with Finis alignment board and DMC mono snorkel in the hyper-streamline position for proper body alignment.
Like The Race Club on Facebook
Follow The Race Club on Instagram
Follow The Race Club on Twitter
Connect to The Race Club / Gary Hall Sr. on Linkedin
[email protected]   
See The Race Club HQ here.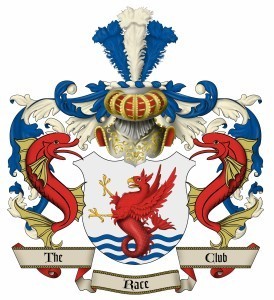 Because Life is Worth Swimming, our mission is to promote swimming through sport, lifelong enjoyment, and good health benefits. Our objective is for each member of and each participant in The Race Club to improve his or her swimming performances, health, and self-esteem through our educational programs, services and creativity. We strive to help each member of The Race Club overcome challenges and reach his or her individual life goals.
The Race Club provides facilities, coaching, training, technical instruction, video, fitness and health programs for swimmers of all ages and abilities. Race Club swim camps are designed and tailored to satisfy each swimmer's needs, whether one is trying to reach the Olympic Games or simply improve one's fitness. Our programs are suitable for beginner swimmers, pleasure swimmers, fitness swimmers, USA swimming or YMCA swimmers, or triathletes; anyone who wants to improve swimming skills. All of our Race Club members share an enjoyment of being in the water and use swimming to stimulate a more active mind and body.