Today is the beginning of the European Swimming Coaches Conference and Chris Ritter on dryland training is one of the first presentations you can catch. The conference will be hosted in-person and virtually. There are plenty of very interesting talks on the agenda.
You've heard Chris Ritter on dryland training a lot as SURGE Strength created the first and only strength & conditioning certification that is swimming specific. In this talk Chris will present on the core principles that SURGE Strength follows for successful dryland training.
The number of of swim coaches that have Become SURGE Strength Dryland Certified (SSDC) has quickly grown to several hundred. Those collective swim coaches represent over 40 countries too! This shows how much desire there is out there for relevant information on dryland training for swimming.
In addition to dryland certification, SURGE Strength overseas training for swimmers and swim teams worldwide. There has been particular growth in the number of swim teams starting dryland programs with SURGE Strength. Swim coaches see how much dryland can impact a program. Many swim coaches have limited time or expertise to properly execute a dryland program.
SURGE Strength wants to provide as much value as possible to the swimming community. A part of that is the numerous FREE Dryland 101 Courses that are available in the SURGE Strength Academy. Enrolling in the SURGE Strength Academy and following SURGE Strength on Instagram is one of the best places to start your dryland journey.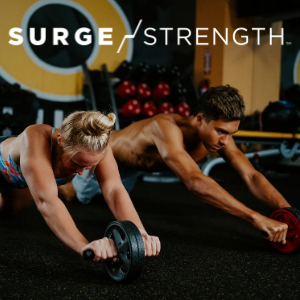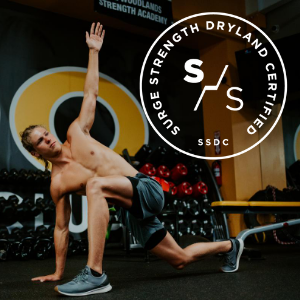 BUILD BETTER ATHLETES TO GENERATE FASTER SWIMMERS


Courtesy of SwimSwam's exclusive dryland training partner, SURGE Strength.
SURGE Strength, a strength training brand created by Chris Ritter, CEO of RITTER Sports Performance, aims to build better athletes and faster swimmers through dryland programs, and coaching education.