We're back with swimming's TopTenTweets presented by Arena, where we round up the best of the swimming Twitterverse.
Featured Instagram Post of the Week:
Who else can't wait to see these 2 throw-down in the 50/100 freestyle this week?
---
10.
Just realized this bouta be the first summer Olympics in my entire life that Michael Phelps isn't swimming in 🥺

— Mary Northcutt (@MaryNorthcutt_) June 10, 2021
Same…..
9.
The #Stanford2021 Graduation made its way to #SwimTrials21 in Omaha! 🎓

📸 @katieledecky pic.twitter.com/GOF6IRDans

— Stanford WSwim/Dive (@stanfordwswim) June 13, 2021
When you need to graduate at 6 but make the Olympics at 7.
8.
Graduation ✅

Congratulations to the Class of 2021! 🎓 #GoStanford x #Stanford2021 pic.twitter.com/yYx2RnzvCZ

— Stanford Men's Swimming and Diving (@stanfordmswim) June 13, 2021
Not sure if this is what they meant when they told you guys to wear a 'suit' to convocation.
7.
First time I'm not competing in @USASwimming @TeamUSA's #SwimTrials21 in 17 years – but somehow having even more fun this time around cheering on all the other swimmers! This guy most of all 💪🏼🇺🇸🍑 pic.twitter.com/ck99ZOykqo

— Jessica Hardy Meichtry (@swimhardy) June 14, 2021
This looks more fun than Olympic Trials.
6.
✈️🎫 @laurakjs99 and @LucyHope_ have a seat on the plane for the #Tokyo2020 Olympic Games 😁🎉

Their addition takes the @TeamGB swimming team up to 3⃣0⃣ athletes that will contest events in the pool next month ⤵️https://t.co/h7OJpquady

— British Swimming (@britishswimming) June 14, 2021
Last but certainly not least!
5.
☝🏾 More Time! Just Kidding 🤣#Swim #USASwimming #TeamUSA #Olympian #Olympics #Dream #Swimming #Motivation #Fashionable #Follow #SelfLove #Focused #Motivated #Happy #Love #GoodVibes #PhotoOfTheDay #Me #Style #Smile #Inspire #picoftheday #swag #Lifeisgood #Nofilter #Bestoftheday pic.twitter.com/N8tw0T5Npn

— Cullen Jones (@CullenJones) June 12, 2021
Please, Cullen… it's not too late to enter in the 100 free!!!
4.
This is the time of year where I am insanely grateful for such a rock solid media outlet like @swimswamnews. S/O to that entire team for fueling my 14 year old swim nerd energy 💪🏊‍♂️

— Ryan Rosenbaum (@rrosenphlex) June 13, 2021
This is why we do it!
3.
Step 1: Qualify for the #TokyoOlympics
Step 2: Hug @MichaelPhelps

Big day for @chasekalisz. #SwimTrials21 pic.twitter.com/gPmHtNpbT4

— Team USA (@TeamUSA) June 14, 2021
Pretty simple 2 step plan for the best day of one's life.
2.
Lucky number 4 🍀#tokyo2021 #Olympics #OlympicTrials #swimming #backstroke pic.twitter.com/ixuybAdAJQ

— Emily Seebohm (@emcbomb) June 13, 2021
If there's one thing Emily Seebohm knows how to do, it is qualify for an Olympic team.
1.
@AUSOlympicTeam @hansonmedia @DolphinsAUS Here's one for the throwback diaries. Kaylee asked to get a photo with her idol! @emcbomb pic.twitter.com/sK5m1QavMC

— Taylor McKeown (@TaylorMMcKeown) June 14, 2021
Giving me Joseph Schooling and Michael Phelps in the early 2000s vibes.
Arena Facebook – @ArenaUSA
Arena Twitter – @ArenaUSA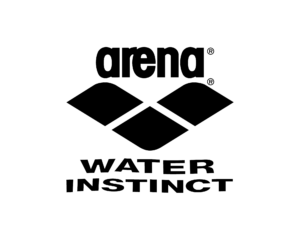 Arena USA is a SwimSwam Partner