We're back with swimming's TopTenTweets presented by Arena, where we round up the best of the swimming Twitterverse.
Featured Instagram Post of the Week:
Deuces to begin the week.
---
10.
You guys…@katieledecky is here and we're honored to just be in her presence.#NATITUDE pic.twitter.com/GID1zRILEL

— Washington Nationals (@Nationals) October 3, 2021
Starting to think that Katie Ledecky is somewhat of a baseball fan.
9.
Absolutely unreal https://t.co/lrbbh4rIt3

— Lilly King (@_king_lil) October 2, 2021
Lilly King has leveled up again.
8.
Who's up for the #65strokechallenge ?? Race a 25 freestyle as fast as possible, but you have to take a minimum of 65 strokes. @SwimRVA @swimswamnews #SwimForIt pic.twitter.com/un86uHCAAX

— Jonathan Kaplan (@SwimJKAP) September 29, 2021
Who would win this event at the Olympics?
7.
#OTD in 1959 Indian-Bengali swimmer Arati Saha became the first Asian woman to swim the English Channel. In 1960, Saha—who'd been the youngest member, aged 11, on India's 1952 Olympics team—was the first sportswoman given India's Padma Shri award. https://t.co/XCLmJsJD0I pic.twitter.com/Q0qqAjcqQv

— On This Day She (@OnThisDayShe) September 29, 2021
If you were wondering, Saha the 200 breaststroke at the 1952 Games!
6.
So this happened… @colecubelic @SECNetwork @AggieSwimDive #GigEm pic.twitter.com/3QNDpXacv7

— Brad Marquardt (@bradthejag) October 2, 2021
Next time, I want to see a FLIP.
5.
My Younger Sister (THANGACHI), Ashvitha, bagged six(6) gold medals in Tamilnadu state level Swimming Competition with an overall trophy🏆🏅. NOW, SHE'S SELECTED FOR NATIONALS🇮🇳.

Interesting fact is, she's only 8yrs old💥💕😍

Please wish her for more successful journey 🙏♥. pic.twitter.com/gWmh8xvXOJ

— Nithish Kumar SK (@NithishKumarSK1) October 2, 2021
Speaking of young swimmers killing it.
4.
Olympic bronze medalist Shi Jinglin got married today. Her former teammates Zhang Yufei and Yu Jingyao were present as bridesmaids.
video courtesy of 新青年团队NGFilm
https://t.co/R9tyYby0io via @YouTube

— Chinese Swimming News and Results (@CHNswim_fan) October 3, 2021
When the squad can pull off a solid medley relay AND a wedding.
3.
Sweet relief! @adam_peaty and @Mrs_katjones are moving onto Movie Week 💪 #Strictly pic.twitter.com/yNZGg3jUpW

— BBC Strictly ✨ (@bbcstrictly) October 3, 2021
*London Roar get increasingly nervous*
2.
#ParisRoubaix mons-en-pévèle pic.twitter.com/lqehCiWOGk

— Christof Marien (@ChristofMarien) October 3, 2021
And how about this one?
1.
WOW! 🇿🇦 Matt Sates
At his first international experience, 18yr-old Matt Sates was able to set two World Junior Records in the 200m Free and IM in the first meet of the Swimming World Cup 2021!

In the 200m free he touched home in 1:40.65 ahead of Chalmers and Rapsys 👇 pic.twitter.com/3awcfepBVS

— FINA (@fina1908) October 3, 2021
Retweet if your jaw dropped.
Arena Facebook – @ArenaUSA
Arena Twitter – @ArenaUSA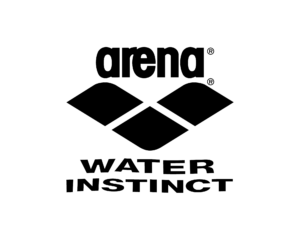 Arena USA is a SwimSwam Partner