Courtesy of Gary Hall Sr., 10-time World Record Holder, 3-time Olympian, 1976 Olympic Games US Flagbearer and The Race Club co-founder.
This is part II of Building a Better Freestyle or Flutter Kick.
There is more to a strong kick than flexibility.
For the down kick, the quadriceps, hip flexors and core muscles have to be incredibly strong in order to create a quick snap of the foot backwards. Since the kicking motion occurs over and over again at a very high rate, the leg muscles also need to be incredibly fit. With a freestyle stroke rate of 100 (fifty right arms, fifty left arms per minute), a six beat kick produces a kicking stroke rate of 600 kicks per minute. To sustain that for very long, the legs had better be fit.
So what about the up kick?
The 600 kicks per minute would also include 300 up kicks. How important are those? It turns out, they are very important. Working the legs and feet on the up kick, using the gastrocnemius (calf) muscles, hamstrings, and lower back, produces a nice vortex of current (a wake) following the path of the foot. Add this to the wake of the body moving forward in the water and one has a nice stream of water to push against on the down kick. In other words, a good up kick leads to a more powerful subsequent down kick. It gives the foot more to push against than still water. It also leads to a faster kick cycle, meaning a higher kicking stroke rate.
There is no recovery time for the kick.
One of the biggest differences between the pull and kick is that there really is no recovery time for the kick. Granted, no one can sustain a really hard six beat kick for 800 meters or longer, but for any race of elite swimmers shorter than that, the legs never stop working. Furthermore, the kicking speed really determines the baseline speed of the swim. If you want to elevate your game in freestyle, improving and sustaining your kicking speed is a good place to start.
Yours in swimming,
Gary Sr.
https://www.facebook.com/theraceclub  
http://instagram.com/theraceclub  
https://twitter.com/theraceclub  
https://www.linkedin.com/pub/gary-hall/9/908/671 [email protected]  
<http://[email protected]  
www.theraceclub.com <http://www.theraceclub.com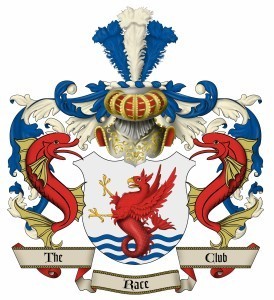 Because Life is Worth Swimming, our mission is to promote swimming through sport, lifelong enjoyment, and good health benefits. Our objective is for each member of and each participant in The Race Club to improve his or her swimming performances, health, and self-esteem through our educational programs, services and creativity. We strive to help each member of The Race Club overcome challenges and reach his or her individual life goals.
The Race Club provides facilities, coaching, training, technical instruction, video, fitness and health programs for swimmers of all ages and abilities. Race Club swim camps are designed and tailored to satisfy each swimmer's needs, whether one is trying to reach the Olympic Games or simply improve one's fitness. Our programs are suitable for beginner swimmers, pleasure swimmers, fitness swimmers, USA swimming or YMCA swimmers, or triathletes; anyone who wants to improve swimming skills. All of our Race Club members share an enjoyment of being in the water and use swimming to stimulate a more active mind and body.