Each year, swimmers cycle through an important phase of their training: preseason strength and conditioning. It follows the much-needed holiday rest that they require in order to be mentally and physically recharged going into another year of competition. Many athletes regard this phase of training as particularly challenging because the process of getting back into shape is taxing to the body. Regardless of the distance or stroke, most swimmers undergo basic strength and conditioning early in the year. In particular, building muscle mass is an important step to create a foundation for extended pool work, to help to prevent future injury, and to quickly improve overall fitness. Let's run through how preseason workouts help swimmers transition from rest to full blown training, how building muscle early will keep an athlete strong throughout competition season, and what happens physiologically during a strength phase.
Rest, the Preseason and General Prep
Rest during the off-season allows the body to recover from the previous season. Injuries heal faster when the body is not under heavy training, while the athlete gets time away from the pool to get fresh perspective on life. This helps to restore motivation, assess what changes to make from the previous year, and set realistic goals moving forward. Preseason workouts focus on strength training as a means to reengage muscles, activating them after rest. This is a period of general preparation when the athlete is not focused on stroke-specific skills but rather on whole body conditioning to acquire a base level of fitness to build upon for the year. More specifically, strength training involves exercises that efficiently increase muscle strength and/or hypertrophy (increased size). Whether your event is a sprint or distance, the emphasis on both cardiovascular endurance and muscle strength tends to come early in the year.
It seems intuitive why cardiovascular endurance training might get you in shape quickly in preseason, so why focus on strength training early on? Research shows that those who are most physically fit, namely elite athletes, will not lose significant muscle mass or generalized strength during their time off (if less than 4 weeks), but will indeed lose eccentric force, sport-specific power, and recently acquired isokinetic strength (a type of strength produced from resistance training). Within 8 weeks, muscle fiber size decreases rapidly for strength and sprint athletes, whereas oxidative fibers decrease for distance athletes. Before the athlete can delve into speed, technique, and power work for the upcoming season, she needs to regain the strength that her sport demands. Additionally, strengthening muscles surrounding joints can help as a form of injury prevention, or pre-habilitation. With high volume training down the road, athletes can minimize injury if their muscles can support joints at risk—such as the shoulder of a swimmer, the ankle of a basketball player, or the knee of a runner. A review in the Journal of Sports Medicine concluded that strength training reduced sports injuries to less than 1/3 while overuse injuries were almost halved.
What occurs during a strength phase?
Traditional strength training involves the use of resistance; exercises with relatively heavy loads (70-100% of 1 repetition maximum) are performed in a series of few repetitions (less than 12) as this has been proven to be a highly efficient mechanism for muscle hypertrophy. Different athletes have varying levels of strength prior to a strength phase, and it is important to realize that a certain load for one athlete can trigger hypertrophy whereas that same load may not be sufficient to stimulate muscle growth in another athlete. In another sense: in order for hypertrophy to occur, there needs to be a sufficiently challenging load to the muscle tissue. Moreover, a hypertrophied muscle is not in "equilibrium" and will tend toward a less hypertrophied status if the stimulus to the muscle is reduced or removed. During a strength phase, muscle protein synthesis is the immediate response of muscle fibers to the training stimulus, while a second delayed response is the production of more cells known as myonuclei that can continue the hypertrophy process. It is as if the muscle fiber is gauging whether the stimulus will continue by having two responses, one immediate and one postponed, to the training.
An athlete often meets a plateau in muscle size increase at around 25% expansion in an intensive hypertropic inducing training program. Researchers speculate this plateau may be tied to the second delayed response discussed above. Interestingly, there is a wide spectrum of hypertrophy in athletes. A recent study followed athletes through a 16-week strength program to find that extreme responders to the training registered 50% muscle expansion (cellular hypertrophy) and greater myonuclei production than moderate responders (25%) or non-responders (0%). Thus, when sending athletes through a strength phase, it is important to consider not only their strength training background but also how different each athlete may respond to the current program.
Conclusion
Early phases of training for elite swimmers can be grueling and intense, but the payoff in the near term and in the end of the season is reason enough to get into a strength phase in preseason. Reduced chance of injury, stimulated muscle growth and strength, and improved overall fitness are just a few of the rewards for the hard work and certain soreness that follows. Starting off a season strong can only help you as you fine-tune other aspects of your training and work toward more specific goals. If you tough it out early and build your strength, you'll be setting yourself up nicely to maximize your performance in season!
#BBA #BridgeBuilt #BridgeStrong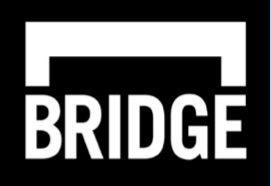 BridgeAthletic works with elite professional, collegiate, and club swimming programs to provide a turnkey solution for dryland training.  Led by Nick Folker, the top swimming strength and conditioning coach in the world, our team builds stroke-specific, custom-optimized dryland programs for each of our clients. The individualized workouts are delivered directly to athletes via our state of the art technology platform and mobile applications. Check Nick and BridgeAthletic out as recently featured in SwimSwam.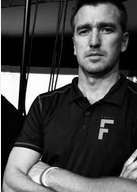 Nick Folker is the Co-Founder and Director of Elite Performance at BridgeAthletic. Nick's athletes have won 22 Olympic Medals, 7 team NCAA Championships and over 170 individual and relay NCAA championships. Megan Fischer-Colbrie works as the Sports Science Editor at BridgeAthletic.  Megan was a four-year varsity swimmer at Stanford, where she recently graduated with a degree in Human Biology.
The Championship Series by BridgeAthletic is designed to empower athletes with tips from the pros that will help them reach peak performance come race day.  We will be covering competition-focused topics such as nutrition, recovery, stretching, and mental preparation.
Follow BridgeAthletic on Twitter here.
Like BridgeAthletic on Facebook here. 
Follow BridgeAthletic on Instagram here. 
Swimming Training is courtesy of BridgeAthletic, a SwimSwam ad partner.