Subscribe: Apple Podcasts / Google Play / SoundCloud / Stitcher / TuneIn
Starting tomorrow (May 9th), RITTER Sports Performance is kicking off the 2017 Swim Strength Summit!
Register for FREE: http://rittersp.com/summit
Unsure of what exercises will help your swim performance? Want to hear what some of the world's best are doing to be successful? Want tips that will help anyone from age group to masters swimmers?
This FREE event will load you with knowledge moving forward. The best part, you don't have to travel anywhere to attend the talks. They will be available for view from your computer!
Want to get in on the action? Register NOW – http://rittersp.com/summit
Tune in to hear talks from:
Vern Gambetta-Gambetta Sports Training Systems
Jason Dierking-University of Louisville
Will Eagles-Germantown Academy
Jay DeMayo-University of Richmond/NOVA Aquatics
Rhys Gully-NCAP
Dan Jackson-Austin Swim Club
Katlyn Hancock-University of Michigan
Siphiwe Baleka-Fitness Trucking
Kendal Jacobson-Enhanced Performance Therapy
Devon Jones-NCAP
Chris Ritter-RITTER Sports Performance
Don't miss out on this awesome event! Remember, it is FREE to register!
Registration: http://rittersp.com/summit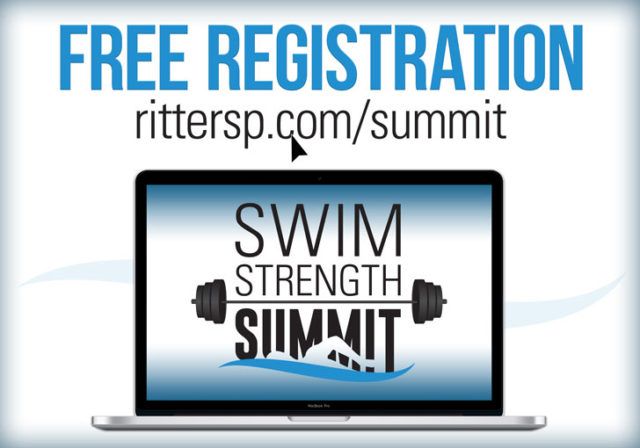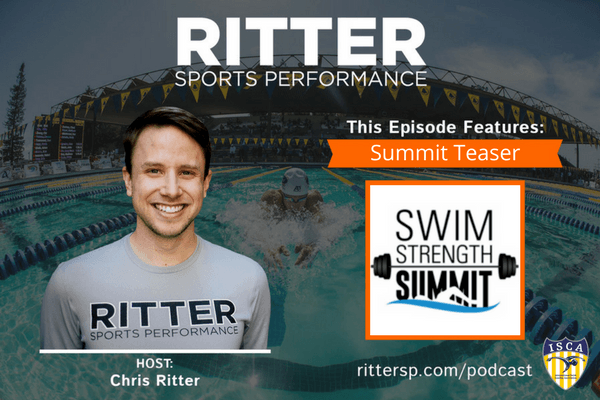 Courtesy of Chris Ritter.