by James Fike, CEO/founder of Fike Swim, creator The Brick.
So much has happened since I launched Fike Swim and The Brick nearly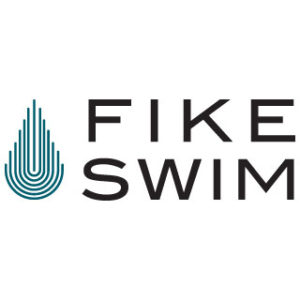 two years ago.  We joined the EU, launched The SWAG, added several brand ambassadors to our team, and have four more products in the pipeline.  And so much is happening or about to happen that I had forgotten many of the stories that colored our success.  That is until I spoke to a group of students recently at Texas Christian University (TCU) in our home base of Fort Worth.  
Fike Swim has the privilege of being a case study on Product Innovation and Brand Management this semester and the students will ultimately pitch Fike Swim on products they want to "launch."  In sharing my experiences with them I thought it might be interesting to also share them with the swimming community, in the hopes that someone else is inspired to dive in and shake up the swimming world.  The following are some of the lessons I have learned, detailed with funny and not-so-funny anecdotes that many an entrepreneur can relate to:
"You have a melodious voice."
You can watch any of the YouTube videos we have published and know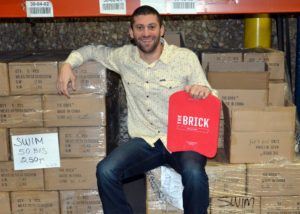 that I do not have a melodious voice.  Manly and mysterious, perhaps.  But not melodious.  When I was prototyping The Brick in China (I would have loved to do "Made in America" but the factories here said flat out "too expensive, go to China", so I did) I reached out to several factories and each was eager to earn my business.  The courtship was a little backwards, though, beginning with a non-stop flow of emails pressuring me to do a deal and evolving into flattery and charm.  Along with compliments about my product and business acumen, I would also receive random videos including one of factory workers playing racquetball.  The strangest was a Skype call in which I learned of my melodious voice, and funny enough, that is the factory rep I order from now.  
You see, Chinese factory reps don't do courtship very well.  They are extremely technical and precise and they want the deal and they want it now.  In their rush to start production and your excitement to create your baby, you have to be uber-specific in your product specifications.  Otherwise, you risk ordering a kickboard and receiving a football.  And if you don't like that football, you have no recourse to resolve the matter.  Be specific and speak plainly.
"Customs is taking a closer look."
The Brick is truly a remarkable tool- put in the work with it and The Brick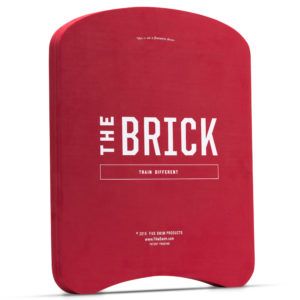 can help you go farther than you thought possible.  Unfortunately, a high-density material with a coating that might be designed to throw off bomb-sniffing dogs makes Homeland Security a little nervous.  When our second order entered the US, it was randomly selected by Customs to be inspected.  One week after x-rays, dogs, and whatever other technology our border agents have at their disposal, the shipment was finally released, but in the meantime, we had to announce that we were sold out and customer orders would be delayed while we waited for delivery.  Plan for what you can, but some things are unavoidable.  Roll with it and communicate to your customers.
We also had a Brick customer try to fly with his board.  TSA agents put him in an interrogation room for about 40 minutes until they could figure out what the heck they were dealing with.  They let him through and he made his flight, but barely.  
"A hacker stole the deposit."
About one year and a few factory orders in, I was feeling good about my experiences.  My luck had been so good I was almost a little sad I still had no "sob story," that tale of woe every entrepreneur seems to have, especially if they have done business abroad.  Turns out, I didn't have to wait long.  In October of last year we had just negotiated the price for more Bricks from our supplier and made the deposit.  Days passed without much word from the supplier until finally the factory rep called and angrily asked "Where is the money?  You need to pay now."  
My heart sank.  It turns out a hacker took over the factory's email and posed as the factory rep, and we ended up wiring the money to him/her instead of the factory.  Nearly $10,000 was gone and there was nothing the FBI, Hong Kong PD, or the banks could/would do.  Fike Swim did luck out in the end, as most of the loss was offset, but it was a stressful few weeks.  Do your due diligence and verify, then verify some more.  But if you can't handle a loss here and there (emotionally, financially, or otherwise) don't make the gamble.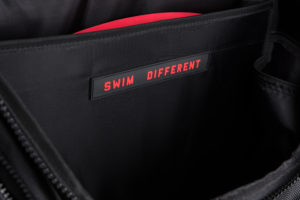 The ride has been wild, fun, stressful, and exciting, sometimes all at the same time. With the overwhelming support of the swimming community Fike Swim has succeeded beyond my wildest dreams, and with your help we will continue to provide the products the greatest athletes in the most difficult sport in the world deserve. You can get the latest news, product updates, and videos by liking us on Facebook and subscribing to our YouTube channel. And you can get a candid look at Fike Swim's journey by following us on Instagram. I hope to post more of these stories as the ride goes on, hopefully for a long time. Until then, SWIM DIFFERENT!
About Fike Swim
"We design products exclusively for the most difficult sport in the world.  We unapologetically place swimmers on a pedestal.  The rigors they embrace on a daily basis can only be understood by another swimmer and they deserve a company focused 100% on helping them succeed.  Whether you're just starting out or training for Tokyo, we stand behind you."
–James Fike, Founder
Fike Swim Products was born when founder James Fike put a brick on top of a kickboard and transformed just another legs-only kick set into a total body workout felt into the next day.  Since then it's been our mission to create unique swim equipment with the single-minded goal of making you faster.  We don't sell toys.  We create tools to help you reach your potential.
About the Founder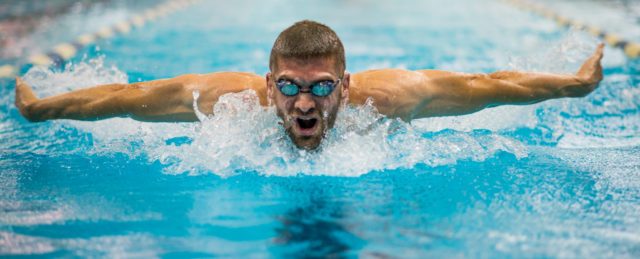 James Fike has always had a passion for swimming.  He started swimming competitively at age 5, ultimately training under Eddie Reese at The University of Texas from 1999-2003 where he had the privilege of swimming alongside some of the greatest swimmers in the history of the sport.  James has continued swimming through all the phases of his life- from working as an investment banker, to getting his MBA back at UT, and back to working in corporate America.  Finally, his passion for the sport led him to opening The Fort Worth Swim School, which teaches students of all ages and abilities and works to foster his same lifelong love for the sport.  
Now, what started with a brick on a kickboard and a drive for always finding new ways to grow in the pool has become Fike Swim Products, a company dedicated to helping you SWIM DIFFERENT!