The University of Florida's men's team spent six hours on Friday training and learning about leadership and teamwork from Pararescuemen of the 920th Rescue Wing.
Also known as PJs, Pararescuemen are trained to "rescue and recover downed aircrews from hostile or otherwise unreachable areas," and have also been involved in NASA missions to recover astronauts from water landings.
"We called them up and said, 'hey, you know what, it's time that we need to do this again," assistant coach Steve Jungbluth told SwimSwam. "We had done it before and our guys went on a pretty good streak of six SEC titles in a row, and we could see the benefit in our team, and the people on our team, and how they lead the team, and how they came together as a team. And that benefit lasted for years."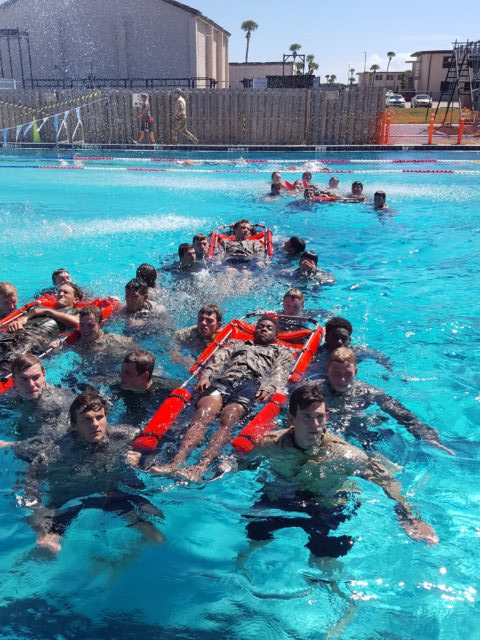 So this year's squad embarked on the three-hour drive to Patrick Air Force Base and got a taste of how the special operators get things done.
"The Pararescuemen of the 920th Rescue Wing are elite warriors trained to save lives in situations when and where no one else can," Jungbluth said. "They put themselves in harm's way when necessary to save others. Their motto is 'THESE THINGS WE DO…  …THAT OTHERS MAY LIVE.' We saw, first hand, some memorials of some of their fallen teammates and watched as they choked up a little as they spoke of those individuals."
The six hours on-location were spent in a mix of classroom sessions, training, and facility tours. Part of the tour included the locker space.
"They made a point to describe how everything was put away, and their lockers were immaculate. Perfect. Very, very, very neat. Everything is stored in the perfect spot," Jungbluth explained, perhaps wistfully.
In terms of training, the Gators got an idea of what Air Force indoctrination, known as "indoc" for short, entails.
"I'm sure they didn't put them through everything. It was a scaled-back version of it, but a little taste of it," Jungbluth said. "They did some calisthenics, pushups and sit-ups, some stretch cord pulls. So some of it was the same, but just the way it was conducted: everything was about teamwork, everything was split up into teams and everything was about the team. Everyone relied on everyone else to get everything done."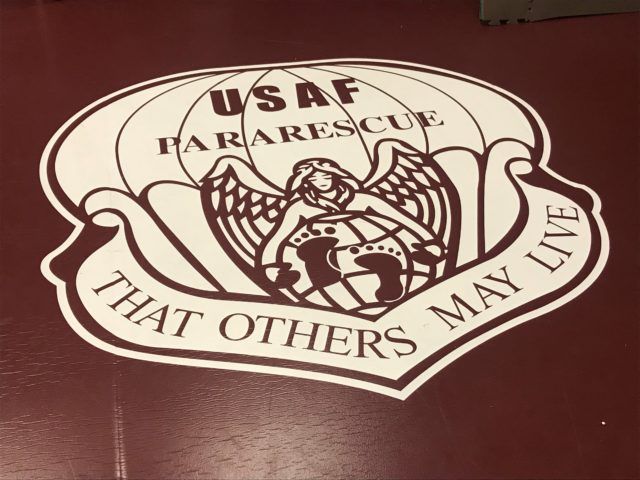 And that's what the learning experience was really about: each team member feeling that he is a part of something greater than himself.
"How these guys operate or what they do, they definitely introduce a level of psychological stress in the training. I don't think we would do the same thing on a regular basis necessarily, but in having them rely on individuals to step up and lead at any point in time, is something I think that really helps," Jungbluth said. "Those guys talk 'rank does not matter.' If they're going through something and a guy's not cutting it, it doesn't matter if he outranks everybody, they tell him, 'hey, you're not getting the job done, get it done.' And he's got to listen and step up his performance or the whole team fails, and that is not an option for those guys."
The same rank philosophy might be applied to a senior on the team, for example.
And despite being "a little apprehensive" going into the day, Florida swimmers quickly realized the benefit and even saw their leadership skills grow in the immediate.
"It was mentally challenging and emotionally challenging, but throughout the exercises, you can start to see some leaders emerge, and you saw some leadership characteristics in different people start to shine through," Jungbluth said. "This is something that guys on our team are never going to forget for the rest of their lives. I don't think we need to do this annually. I think will get benefit from this for several years, just like we did last time.