Canada announced their rosters for the 2015 World Championships, 2015 Pan Am Games, and 2015 FISU Games following the completion of the 2015 Canadian Team Trials.
The roster for the Worlds teams features a 24-swimmer roster. Swimmers such as Ryan Cochrane, and Katerine Savard highlight the small roster.
After enough ups-and-downs for a lifetime, Kierra Smith was named to both the Worlds team and the Pan Am Games team.
New to Canadian swimming, both Santo Condorelli and Karl Krug were also named to the worlds roster.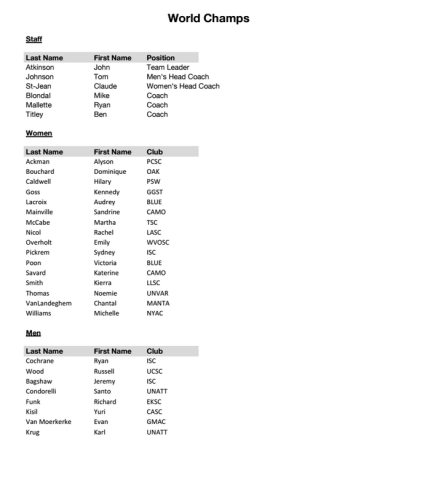 The Pan Am Games team features a much larger roster with 18 men and 18 women to round out it's 36-swimmer team.
Brittany MacLean was named to the roster. She's been battling injuries all season and wasn't able to compete where she wanted to this weekend, meaning she made the team most likely under 'priority 3' of the selection criteria.
The Canadians will put forth three relays on both the men's and women's sides at the Pan Am Games. The Games will be held in Toronto in July.
HPC Ontario head coach Ben Titley was named the head coach of the Pan Am Games team. His swimmers went 1-2-3 in both the 50 and 100 freestyles.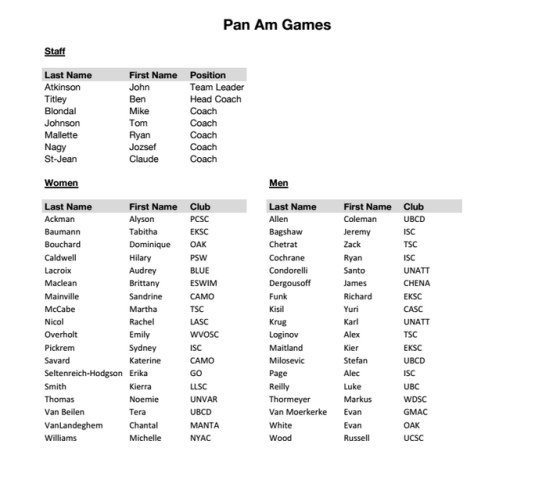 For the FISU Games is sending eight men and eight women to represent Canada. Some of the stars of that team will be breakthrough swimmer Kylie Masse, Denver swim star Sam Corea, Jacomie Strydom, and Barbara Jardin.
On the men's side James Guest, Jon McKay, Eli Wall, and Keegan Zanatta are some top swimmers who could bring success to Canada.