Whether you're headed back to school or back to the pool, you will love the latest innovation from TYR: the Game Day collection! The company redesigned some of its most popular products to pay homage to more than a dozen universities across the United States.
Featuring school-specific Silicone Swim Caps as well as Special Ops 2.0 and Swimple goggles, the new line lets kids and adults root for their favorite college.  Be on the lookout for your favorite school, as TYR plans to release even more styles in the future.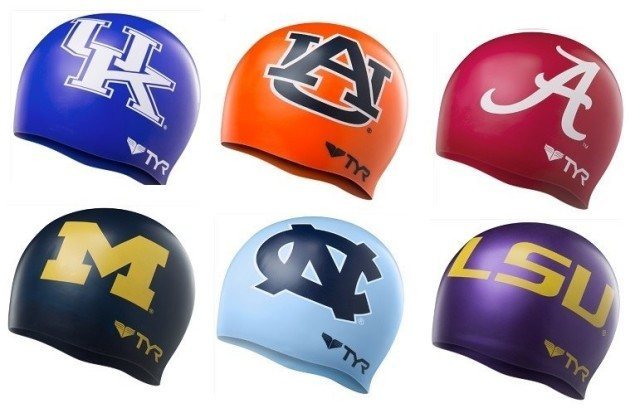 Showcasing vibrant school colors and logos, Game Day swim caps portray each academic institution's unique community and spirit.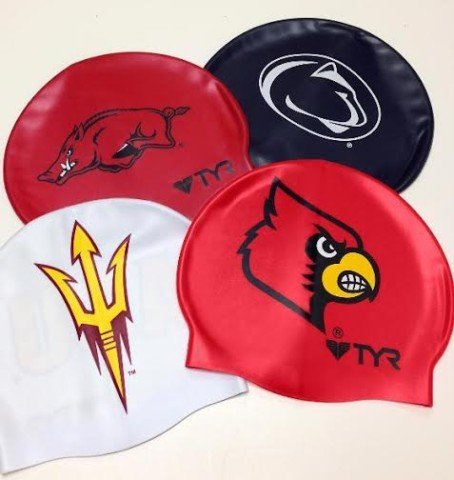 Some Game Day swim caps even feature the university's mascot, providing extra pep and pizzazz!

Check out the UCLA Special Ops 2.0! Considering TYR's world headquarters is in California, it's no surprise that they included the University of California Los Angeles in their new collection. All Game Day Special Ops goggles feature durable, hypoallergenic DURAFIT silicone gaskets, embedded anti-fog, a unibody design and a wide peripheral range for optimal sighting.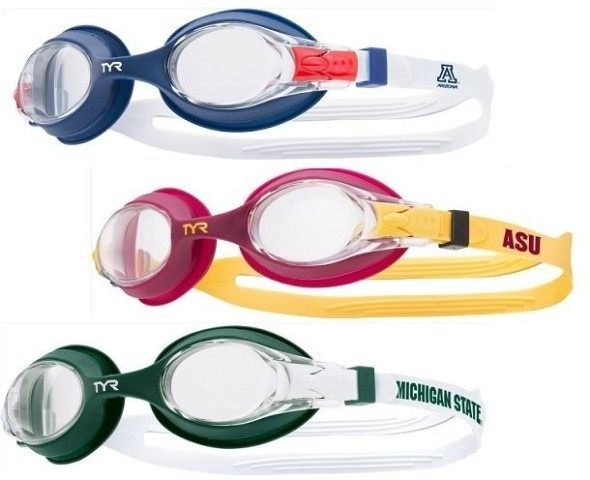 Kids will love cheering on their favorite school with Game Day Swimples! Featuring a unibody frame and a secure release button for quick and easy strap adjustment, TYR's #1 youth goggle is perfect for training and recreation.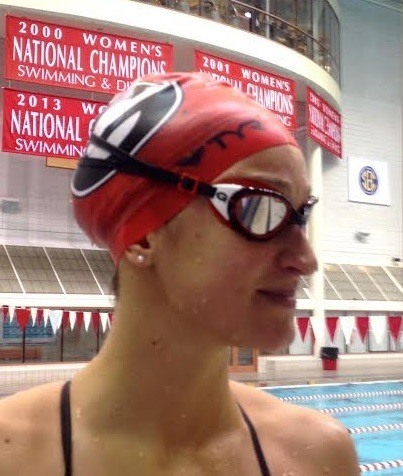 World Championship Gold Medalist Megan Romano swam for the University of Georgia before she joined Team TYR's ranks. During her collegiate career, the 6'1" athlete set the American, U.S. Open, NCAA and Georgia records in the 200 freestyle.
Romano is ready to dive in with the Game Day collection! Are you?!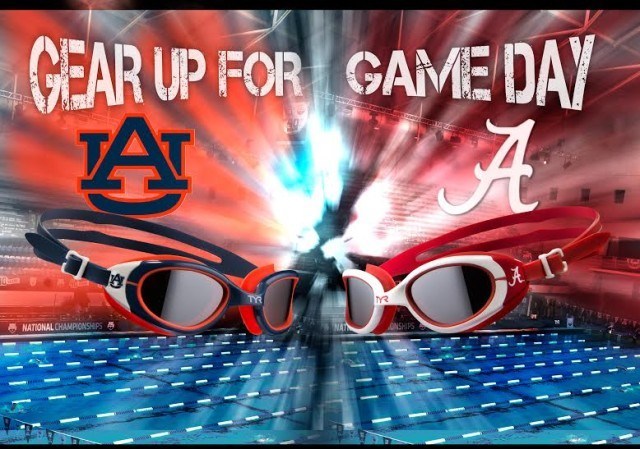 Named for TYR, the Norse god of warriors, we are a company started by athletes and powered by athletes. We are dedicated to re-imagining technologies that help athletes obtain peak performance through innovation and design. Like all athletes, we always work with an intense spirit of competition. Everything we do revolves around creating the fastest, most advanced performance products. Always in front.
Like TYR Sport on Facebook here.
Follow TYR Sport on Twitter here.
Swim Gear News courtesy of TYR, a SwimSwam partner.