Courtesy: Zoe Gregorace
As a college level endurance athlete, protein is extremely important. After an intense lift session or gruelling set in the pool, feeding your body a balanced meal full of whole, high protein foods has many benefits. The protein can repair the exercise-induced damage to our muscle fibres and replenish our energy stores. Eating a protein-rich meal in the dining hall for lunch will leave you feeling full and satisfied, mitigating the "hanger" associated with that dreaded afternoon slump. If you are struggling to incorporate protein into your meals or are looking for ways to mix it up, consider these recipes for filling lunch or dinner options! 
* Disclaimer: These recipes contain animal-based protein sources however, plant-based protein recipes will be shared in a future article! 
Mediterranean Protein Bowl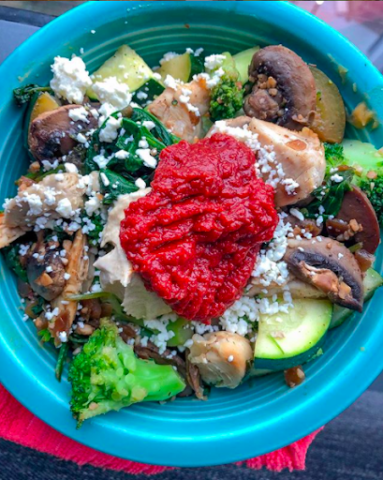 Ingredients
4-6 oz chicken breast, baked

 Sautéed kale, mushrooms and zucchini

    Steamed broccoli (previously frozen) 

Drizzle of tahini

  Spoonful of hummus and tomato paste

 Sprinkle of feta cheese
Some of the best meal creations derive from spontaneity! Just throwing a bunch of different foods in a bowl is actually a great way to put a meal together without much thought. It doesn't have to be complicated. The basic equation for creating a bowl like this is including complex carbohydrates, vegetables and a protein source. For this recipe, I did not include a complex carb simply because I did not have any on hand. I would recommend adding quinoa, brown rice or lentils as the base of this bowl. 
First, I pre-heated the oven to 400 degrees and baked the chicken breast on a parchment lined baking sheet for about 20 minutes. I like to keep my seasoning quite simple so I sprinkled the raw chicken with some salt, pepper and garlic powder to taste. While the chicken was baking, I steamed the frozen broccoli in a covered frying pan. When the veggies were no longer frozen, I added in the zucchini, kale and mushrooms. Combine all the veggies, drizzle with olive oil and continue to sautée. After letting the chicken cool a bit, you can shred it with a fork or cut the breast into bite size pieces. To assemble the bowl, start by adding the cooked veggies and toss in the chicken. Lightly drizzle with tahini, add a dollop of hummus and tomato paste and sprinkle with feta cheese. Now it's time to enjoy! 
          Roasted, Wild Caught Salmon & Veggie Bowl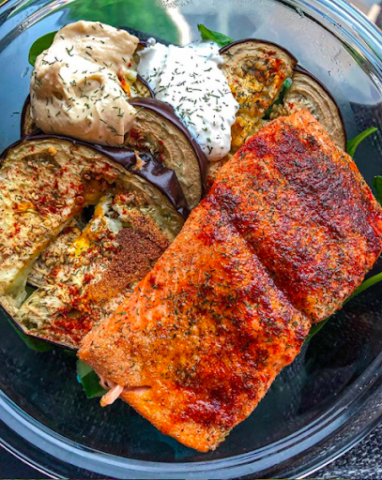 Ingredients 
4-6 oz wild caught salmon

Sprinkle of dill weed, garlic powder, salt and smoked paprika

Handful of spinach

Sliced cucumber and baby tomatoes

Sliced, roasted eggplant

Dollop of hummus and tzatziki 
I'm a sucker for a flavorful salmon dish. As previously mentioned in my last article, I prefer having wild caught salmon as opposed to farmed. Wild caught has more nutritional benefits and is a leaner protein option. It contains more minerals and has a higher ratio of protein to fat. For the seasoning, I sprinkled some dill weed, garlic powder, salt and smoked paprika on the raw fish. I also used this spice combo to flavor the eggplant before roasting. To roast, preheat oven to 400 degrees and place fist and eggplant on a parchment lined baking sheet. The fish will cook a lot faster than the veggies so it is important to keep an eye on it. Plan for the salmon to cook for about 15-20 minutes and the eggplant to take about 30 minutes or even longer, depending on how well done you like your roasted veggies. While everything is roasting, I like to begin slicing the cucumber and tomatoes for the bowl (I promise you, they're in the photo hiding behind the salmon). To assemble, fill a bowl with a handful or two of spinach, toss in the crunchy cucumbers and fresh tomatoes, and layer on the roasted eggplant and salmon. For more flavor, add a dollop of hummus and tzatziki for dipping.
Zucchini Tuna Boats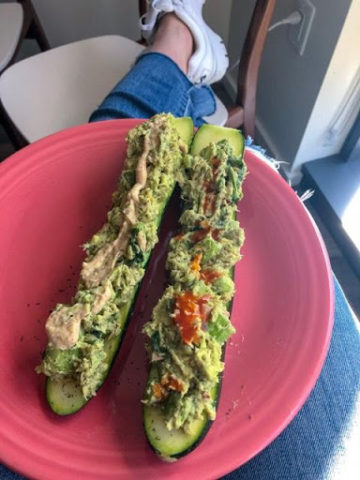 Ingredients
1 zucchini

½-1 2 oz. can of albacore tuna, in water + no salt

½ avocado

Handful of chopped celery

Sprinkle of salt, pepper and dill weed

Squeeze of lemon or lime

Squirt of spicy mustard or hot sauce (optional)
Canned tuna is a very inexpensive way to get your protein in. When shopping for canned tuna, opt for tuna in water and with no salt added. This recipe is similar to a healthier version of the classic tuna salad. Instead of mayonnaise, I used avocado. These tuna boats can be eaten for lunch, as a snack or as a quick dinner if you're in a time crunch. It's very filling and so flavorful! First, start by separating the canned tuna with a fork in a bowl. Mash in half an avocado into the bowl and start to sprinkle in the thinly chopped celery. Once you have a desired consistency, season with salt, pepper, dill and a squeeze of citrus. Cut a washed zucchini in half, long ways and lay flat on a plate. With a fork, spread on the tuna mixture and add some mustard or hot sauce if you'd like! I prefer spicy German mustard and Frank's red hot sauce.
Check out my page for more recipe inspiration and be sure to share your protein-filled creations with me @whatzoeeeats.
About Zoe Gregorace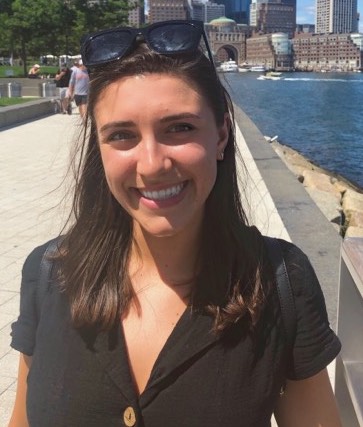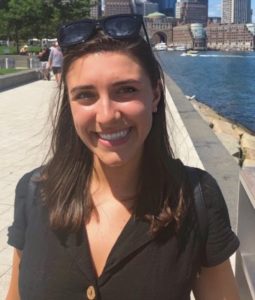 Zoe Gregorace is currently studying Nutrition Policy at the Tufts Friedman School of Nutrition Science and recently graduated from Tufts University, where she earned a Bachelor of Arts degree in Sociology and was a proud member of the Tufts Swimming and Diving team (Go Jumbos!). During her 16 year career as a competitive swimmer, she developed a passion for sports nutrition. She enjoys writing on the topic of nutrition, health and wellness and posts her meal creations on her Instagram page @whatzoeeeats. As a former college swimmer, she strives to share recipes and nutrition tips to promote balanced eating and optimize sports performance.