Courtesy: Indiana State Athletics
TERRE HAUTE, Ind. – Indiana State Swimming and Diving head coach Josh Christensen has announced the hiring of Teresa Hall to serve as the program's diving coach.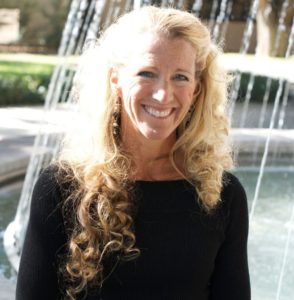 "I'm thrilled to have Teresa Hall joining our staff," Christensen said. "She's a very experienced coach that will help take our divers to the next level. She's developed DII All-Americans and dozens of high-level high school divers over the course of a four decade coaching career. Beyond the diving experience, she's just a fantastic person to have mentoring, supporting, and challenging our student-athletes, divers and swimmers alike. Some people are just coaches and leaders and no matter what context you put them in, they are going to have a profoundly positive impact. Teresa is that type of person. We're blessed to have her joining the Sycamore Swimming & Diving family."
Hall comes to Indiana State from Fresno Pacific University where she served as the diving coach for the last seven years. While at FPU, Hall was named the Pacific Collegiate Swim and Dive Conference Diving Coach of the Year in 2017 and 2012. She coached an All-American on the men's side in the three-meter dive in 2016 and also coached an All-American in the one and three-meter dives in 2017. Her men also performed well at the PCSC Championships where they were named the three-meter dive champions from 2013-2017. Hall's women also earned the PCSC titles in the one and three-meter dives in 2012.
"I am excited to be joining the swimming and diving staff at ISU," Hall said. "Coaching higher-level athletes will be a challenge that many years of coaching has prepared me for. Having previously worked with Josh, I already know how he operates his program. He values and appreciates people, both athletes and staff. I'm looking forward to coaching, mentoring and helping young athletes develop, grow and mature into the best people they can be."
Prior to her stint at FPU, Hall spent 16 years at Clovis Unified School District as both a club and high school coach. She also coached at City of Chowchilla, Madera Unified and Fresno Unified, as well as serving as the gymnastics coach for Madera Gymnastics and Madera Unified from 1978-1990.
Hall is also a very accomplished athlete, having earned numerous accolades while competing in U.S. Masters Diving, including being named a national champion the three-meter dive in 1989 and in the platform in 2013. She was named a national silver medalist in the one-meter dive in 2006, three-meter dive in 1989 and 2000, and platform in 1998, 2002, 2006 and 2012. Hall was a world silver medalist in the three-meter in 1998.
In addition to her silver medals, Hall has earned bronze medals in the national one-meter dive in 1990, 1991, 1999, 2001 and 2012, the three-meter dive in 1990, 1991, 1999 and 2006, and the platform dive in 1989, 1991, 1992, 1998 and 1999. Hall was a world bronze medalist in the platform in 1992 and 2006.
Hall has also attended and hosted numerous USA and AAU diving clinics and camps. She holds a B.A. in liberal arts and a master's in bilingual education from FPU.