Press Release courtesy of Team Elite Aquatics, a SwimSwam partner
Team Elite Aquatics, the training group of collegiate and professional swimmers working toward a common goal of earning medals in the Olympic Games, unveiled its new logo Tuesday along with several other updates coming soon, nearly a decade after its inception. Under the guidance of 2016 Head U.S. Women's Olympic Swim Coach, David Marsh, Team Elite put more athletes on last year's U.S. Olympic team than any program in the nation. If Team Elite were a country, they would have placed 3rd in the medal standings.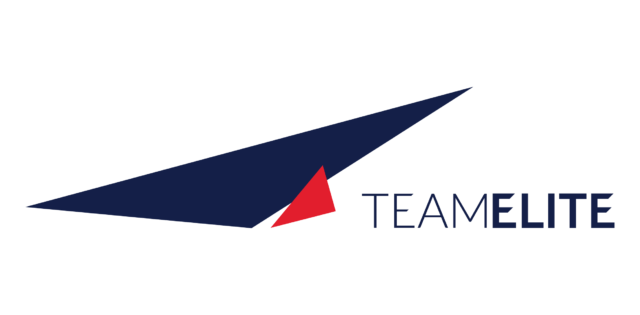 "We view our brand as an ever-evolving project that's never totally complete," said Ben Lee, coach and director of programming and branding at Team Elite. "While many of our original pillars continue to guide us, our vision has grown and our structure has evolved. Having expanded to multiple training locations with a group consisting of athletes from The United States, Argentina, Brazil, Japan, Spain, The Netherlands, and Israel we wanted to create a logo that was strong yet simple, reflective of the process it takes to reach the Olympic podium and beyond, but modern and forward looking.
The new logo was designed to represent the Team Elite personality with triangles showcasing the strength and resolve required from athletes managing physical, emotional, and psychological forces encountered while preparing to compete at the highest levels.
"We wanted our logo to represent the overlapping relationships and influence of coaches, teammates, friends, and family while keeping the aesthetic minimalistic and clean," added Lee.
The new logo will now be featured on all Team Elite Aquatics websites, marketing collateral and team apparel. TeamEliteAquatics.com and TeamElite2020.com will see a website update in the coming months including a more robust blog with regularly-scheduled content, athlete stories, and ways to engage the coaches and athletes through camps, clinics, and high-performance consulting.
"We continue to find more ways to interact and engage with the community, who are growing in their swimming and personal journeys as we grow as a team and brand," said Head Coach, David Marsh. "We think this new logo helps strengthen our brand positioning as evolving and elevated yet accessible when it comes to delivering relevant and sound technical knowledge to the swimming world at large."
For more on the new Team Elite Aquatics logo, visit:
Road to Rio Blog: blog.teameliteaquatics.com
Facebook: @teameliteaquatics
Instagram: @teameliteaquatics
Twitter: @teameliteaqua