We're back with swimming's TopTenTweets presented by Arena, where we round up the best of the swimming Twitterverse.
Featured Instagram Post of the Week:
Happy engagement Ryan and Lexie!!!
---
10.
.@beefyTshields was flying ⚡🤯#SWC2021 pic.twitter.com/HysMpZgw04

— USA Swimming (@USASwimming) October 11, 2021
You can say that again!
9.
Congrats to Brennan Gravley and Leah DeGeorge on making the open water National team!! #GoGators 🐊🐊🐊 pic.twitter.com/cZ1BZzhPcA

— Gators Swimming & Diving (@GatorsSwimDv) October 11, 2021
Impressive to be smiling this big after a 10k…
8.
I've been informed this morning that someone has given me a new middle name on Wikipedia. Maybe one day I'll be able to do it justice 🤣🤦🏼‍♂️ pic.twitter.com/ahw6GOfG0s

— Adam Peaty MBE (@adam_peaty) October 10, 2021
Checks out.
7.
Sweet relief for Adam and Katya! They've survived another week of #Strictly @adam_peaty @Mrs_katjones pic.twitter.com/BvDw3pJsZ2

— BBC Strictly ✨ (@bbcstrictly) October 10, 2021
Maybe 'Jake' is a better middle name for Peaty though.
6.
"Be a thermostat, not a thermometer. Your job is to set the temperature for your team." Thanks to @OhioStSwimDive Coach Bill Dorenkott for speaking at LLB 💥🌡 pic.twitter.com/90nknUe1jQ

— The Eugene D. Smith Leadership Institute (@EDSLInstitute) October 6, 2021
I am a thermostat, you are a thermostat, we are thermostats.
5.
Follow-up: Olympian Aaron Peirsol 'devastated' after completing paddle through oil spill https://t.co/POab2rIPmI#oilspill @NewportAquaticC @ocvarsity @USASwimming @swimswamnews @NewportAquatics @TexasMSD @NewportBeach @oceana @NewportBeachLG

— Dan Albano (@ocvarsityguy) October 7, 2021
Forever icon.
4.
a whole moooood. @mags_swims26

So happy we had the chance to celebrate ALL the amazing athletes today.❤️✨ @CSIONTARIO #BuildingChampions #TokyoCelebration pic.twitter.com/fOuBVlae5I

— Haginaa Sivapunniyan (@HaginaaSiva) October 8, 2021
An iconic reaction memorialized.
3.
Why don't any of u guys come up and say hi😂. https://t.co/Tull63h3iI

— Erica Sullivan (@erica_sully) October 9, 2021
Every week Erica is just more of a celebrity.
2.
Welcome to Gainesville, @katieledecky! pic.twitter.com/R5xrt1jMMz

— Zach Goodall (@zach_goodall) October 9, 2021
Orange is her colour!!!
1.
During the second stop of the 2021 World Cup (SCM) in Budapest Emma McKeon set a new World Cup record with a 50.58 – tying the standard set by Sarah Sjöström in 2017. Now she is the 2nd fastest performer of all time tied with Sjöström.
.
📷: Swimming Australia pic.twitter.com/vowQL3s4al

— Swimming Stats (@SwimmingStats) October 9, 2021
And to think we still have ISL playoffs and finals, and short course worlds…
Arena Facebook – @ArenaUSA
Arena Twitter – @ArenaUSA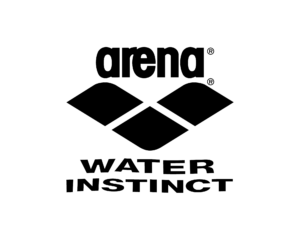 Arena USA is a SwimSwam Partner