We're back with swimming's TopTenTweets presented by Arena, where we round up the best of the swimming Twitterverse.
Featured Instagram Post of the Week:
I'm scared. Are you scared?
---
10.
Who else wants to throw one of these suits on and see what they can do?!
9.
*Shows up to the airport with this as his boarding pass*
8.
POWER.
7.
Who else thinks her tattoo matches the mural?!
6.
Great to be back on deck I said to my duckie friend and he said quack which I took to mean yes.🦆🌊🏔☀️#GoCascade pic.twitter.com/qnsTK3CAVq

— David Orr (@CoachDavidOrr) April 27, 2021
A new way to swim fly.
5.
Our 2️⃣0️⃣2️⃣1️⃣ Graduates‼️🎓👏 pic.twitter.com/V1xXqTVOa8

— Duke Swimming/Diving (@DukeSWIMDIVE) May 2, 2021
It would be funny if they all showed up in their swim caps.
4.
Always excited for Monday because Monday is usually when TopTenTweets goes up.
3.
📸 𝙎𝙪𝙣𝙙𝙖𝙮 𝙎𝙣𝙖𝙥𝙨 📸#GoCards pic.twitter.com/lwt4NMC0Ps

— UofL Swim&Dive (@UofLswim_dive) May 2, 2021
SplishSpalshSploosh.
2.
Trojan Anicka Delgado set her 5th national record for Ecuador yesterday, posting a 1:00.09 in the 100 meter fly while competing at the USA Swimming 18 & under Spring Cup in Irvine, Calif. 👏 Delgado finished second overall!

— USC Swim & Dive (@USCswim) May 1, 2021
(The others are 50 free, 100 free, 100 breast, and 50 fly if you were wondering).
1.
The closest thing to Kryptonite for Mr. Peaty.
Arena Facebook – @ArenaUSA
Arena Twitter – @ArenaUSA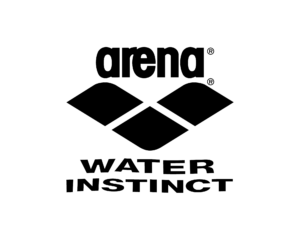 Arena USA is a SwimSwam Partner