We're back with swimming's TopTenTweets presented by Arena, where we round up the best of the swimming Twitterverse.
Featured Instagram Post of the Week:
Not a bad squad reppin' Arena over in Rome if I do say so myself.
---
10.
So on my flight to Hawaii, a newly married couple sitting next to me noticed my Olympic Team Handbook when filling out declaration forms, asked if I was going to the Games, I said yes… and the husband thanked me for my hard work and for representing the US. 🥺😩🥺😭

— Master Zach Harting (@hartingz) June 29, 2021
I wish I could thank Zach Harting personally for his Tweets.
9.
A historic moment in Indian Sports History 🇮🇳 🏊🏼@swim_sajan is the first Indian and @srihari3529 the youngest-ever, to breach the A Qualification mark and book a berth for #Tokyo2020 in swimming! 👏#TokyoOlympics pic.twitter.com/CbeqCcTc1q

— KolkataKnightRiders (@KKRiders) June 28, 2021
One for the history books.
8.
Aloha from Training Camp! 👋@erica_sully x Alex Walsh pic.twitter.com/w5ohIpkAtc

— USA Swimming (@USASwimming) June 28, 2021
We neeeeed for vlog content from Hawaii.
7.
Jeez Louise who John Hancock-ed the drum??? https://t.co/ARvoA2y6Qa

— Lilly King (@_king_lil) June 20, 2021
I wonder who………
6.
Waking up early for rounds is a lot more bearable than being assaulted by 400 IM repeats at 6 am when you only can do 1.5 of the 4 strokes, oh and your training partner is the defending NCAA champion https://t.co/HxbvcSpZ3m

— PJ Dunne (@PJSwims) June 26, 2021
Comment your most painful swimming memory.
5.
✈ Headed to training camp!! First stop: Hawaii. Next stop: THE OLYMPIC GAMES!! 🇺🇸🇺🇸🇺🇸 Let's do it! pic.twitter.com/BKB71FcCUK

— Nic Fink (@Nic_Fink) June 27, 2021
The long-awaited Nic Fink Olympic debut.
4.
Olympic Trials were not what I had hoped for, and that's okay. It's been a long couple years and I know that I did absolutely everything I could to prepare. Instead of dwelling on what could have been, I'd like to share a story: pic.twitter.com/Mmd8WKGu4v

— Michael Chadwick (@mchad95) June 24, 2021
He killed this.
3.
No one has been more consistent than Bruno in the 50free in the past 10years https://t.co/YLoxYwE27U

— João Mescolote (@JMescolote) June 25, 2021
Who's got Fratus for gold in Tokyo?
2.
The uniform that Chinese athletes will be wearing on Olympic podiums is unveiled today. Xu Jiayu, Zhang Yufei and Wang Shun were present at the release conference. pic.twitter.com/HlOjRg7t0Y

— Chinese Swimming News and Results (@CHNswim_fan) June 25, 2021
China coming through with the dripppp.
1.
Just don't ask me to shoot hoops. In my only year playing for my elementary school team I scored 0 baskets despite being the 2nd tallest kid. https://t.co/egq0UqYi7X

— Brent Hayden OLY (@thebrenthayden) June 29, 2021
Plot Twist: Hayden's FINA A cut actually got him on the Canadian Olympic Basketball Team.
Arena Facebook – @ArenaUSA
Arena Twitter – @ArenaUSA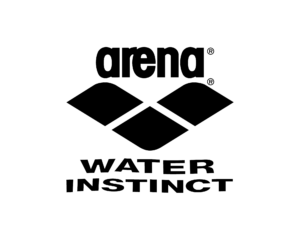 Arena USA is a SwimSwam Partner