2020 INTERNATIONAL SWIMMING LEAGUE – SEMIFINAL #2
Sunday, November 15th: 6-8pm CET/11-1pm U.S. Central
Monday, November 16th: 6-8pm CET/11-1pm U.S. Central
Duna Arena – Budapest, Hungary
Short Course Meters (SCM) format
Teams: Cali Condors / LA Current / Iron / Toronto Titans
Reported by Reid Carlson.
WOMEN'S 200 BUTTERFLY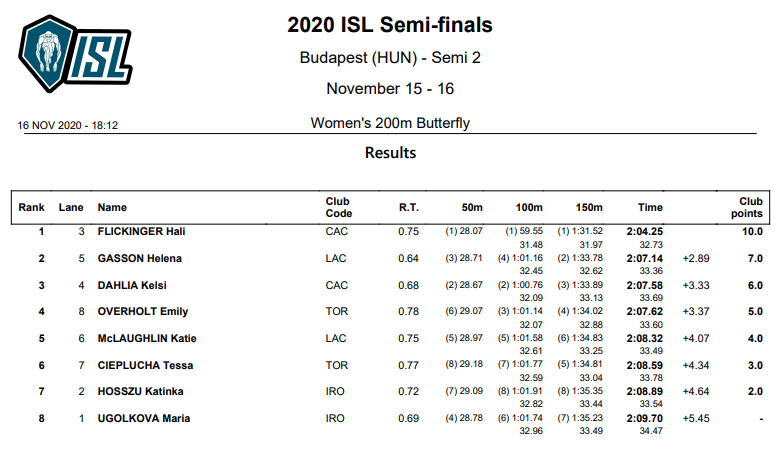 Though Flickinger dismissed her time in her post-race interview she was nonetheless commanding in this race. Big points for the Condors here, meanwhile Iron finishes in 7th and 8th–Hosszu has a history of success in this event, but she has been way off her game in Budapest this weekend.