Courtesy of Gary Hall Sr., 10-time World Record Holder, 3-time Olympian, 1976 Olympic Games US Flagbearer and The Race Club co-founder.
Having great plantar flexibility of the ankle is a prerequisite for developing a stronger, faster flutter kick. Having the plantar flexibility alone does not insure one of having a fast flutter kick, as that also requires strength, fitness and the proper mechanical motion of the legs. However, without having the flexibility of the ankle, one has no chance of kicking very fast.
The way that most elite swimmers increase plantar flexibility of the ankle is through years of kicking freestyle or dolphin kick. Over time, the force of the foot backward in the water will stretch the anterior ankle ligaments, enabling a greater surface area to push against the water, creating a stronger force.
If you don't want to wait years for this to happen, there are ways to shortcut the process using dryland and stretching exercises. One of the best devices for this purpose was called the Rack, and was produced by Finis. With this device, the swimmer would place his foot under a nylon strap mounted on a plastic frame. Then he would lie back with the knee bent slightly. By placing pressure against the knee from above, the anterior ankle ligaments could be stretched. Unfortunately, Finis stopped making the device a few years back, undoubtedly because coaches did not appreciate its value.
One can achieve a similar stretch by placing the foot under a heavy couch that is no more than a few inches off the ground. By lying back with the top of the foot under the edge of the couch will put a big stretch on the anterior ankle ligaments.
I also like the exercise of sitting on the tops of the feet with the knees perched in the air, hands off the ground. For those with poor plantar ankle flexibility, this position may be very difficult, if not impossible, to reach without support of the arms or by leaning backwards. The bum should be placed all the way back on the feet and the duration of the stretch is two minutes.
By doing this stretch daily, I have seen significant gains in ankle flexibility made in less than one week. Once a certain level of plantar flexibility is achieved, the swimmer can advance to a more challenging exercise, called freestyle squat pushups. This exercise improves ankle flexibility and also develops leg strength for the kick. You can see how these pushups are done in the following Race Club video link: http://www.theraceclub.com/videos/secret-tip-dynamic-static-and-proprioceptive-stretching/
In conclusion, if you want to build a stronger kick, start by improving ankle flexibility. By doing these recommended ankle stretches or exercises every day, you will begin to see your kicking times improve right away.
Yours in swimming,
Gary Sr.
https://www.facebook.com/theraceclub 
http://instagram.com/theraceclub 
https://twitter.com/theraceclub 
https://www.linkedin.com/pub/gary-hall/9/908/671 
[email protected] <http://[email protected] 
Www.theraceclub.com <http://www.theraceclub.com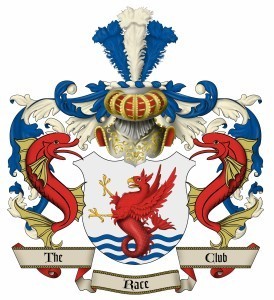 Because Life is Worth Swimming, our mission is to promote swimming through sport, lifelong enjoyment, and good health benefits. Our objective is for each member of and each participant in The Race Club to improve his or her swimming performances, health, and self-esteem through our educational programs, services and creativity. We strive to help each member of The Race Club overcome challenges and reach his or her individual life goals.
The Race Club provides facilities, coaching, training, technical instruction, video, fitness and health programs for swimmers of all ages and abilities. Race Club swim camps are designed and tailored to satisfy each swimmer's needs, whether one is trying to reach the Olympic Games or simply improve one's fitness. Our programs are suitable for beginner swimmers, pleasure swimmers, fitness swimmers, USA swimming or YMCA swimmers, or triathletes; anyone who wants to improve swimming skills. All of our Race Club members share an enjoyment of being in the water and use swimming to stimulate a more active mind and body.