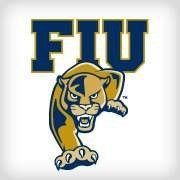 Florida International University Head Coach Randy Horner has a knack for casting his net into international waters to catch big fish.  His returning Conference USA Champion Panthers have been building a substantial presence at the NCAA Championships over the past three seasons and it looks as though they are not losing momentum with their first commit of the class of 2018.
British Backstroke and IM specialist Holly Shepherd has given her verbal commitment to attend FIU this Fall.  Shepherd is a multiple event national finalist for the Royal Wolverhampton School under the tutelage of 2000 Olympian Marc Spackman.
Shepherd told SwimSwam that she has been swimming since age 6 and her highest achievements have included qualifying for the Olympic, Worlds and Commonwealth Trials. Her first international medal was a Silver earned at UK Nationals in 2012.  She has since then also been top age group finisher at 2016 English Summer Championships, and won the West Midland Championships in both the 100 and 200 IM events. She plans to study English or Psychology at FIU.
"I chose FIU as I felt it offered me a great opportunity to continue my swimming career whilst gaining a first class education.  I am a UK swimmer and am looking forward to my US adventure!  I lost my Dad three months ago.  He was a swimmer when he was younger and was a swimming coach.  I hope he would be proud of me continuing my dream."
Holly might contribute to the Panthers in a big way right out of the gates, as her times converted from meters would have landed her four A-finals and one B-final spot at the 2017 Conference USA Championship, with her 200 backstroke contributing potential second place points with an impressive calculated time of 1:57.79.
Holly's top times:
SCM:
100 back – 1:01.62
200 back – 2:10.75
200 IM – 2:15.03
400 IM – 4:51.27
LCM:
100 back – 1:05.30
200 back – 2:16.97
200 IM – 2:19.57
200 free – 2:05.84