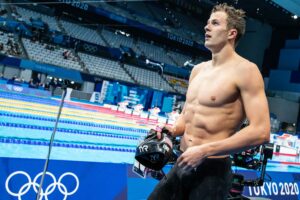 Con 9 oros y un total de 30 medallas, USA ha ganado el medallero por encima de Canadá e Italia. Foto: Nic Fink, ganador de 2 oros individuales en Abu Dhabi.

El japonés Daiya Seto, medallista olímpico, hizo historia ganando 5 oros seguidos en la prueba de 400 estilos en mundiales de piscina corta.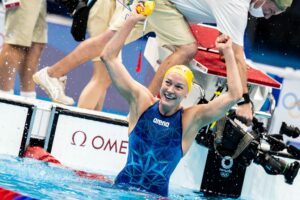 La leyenda sueca ha conseguido un total de 7 medallas en este campeonato, acabando el último día con dos nuevos oros, uno de ellos en 50 libre.

En una carrera histórica de 1500 libre, el alemán Wellbrock se llevó el récord mundial con 14:06.88 por delante de Hafnaoui y Romanchuk.
Widget
Copy and paste the code below into your web editor to embed this category's top swimming stories into your website.
Here's how the widget will display on your site:
Español Swimming News by SwimSwam