When you're competing for a team championship, each event contributes points to the team total. Conference meets pack all the events into three-and-a-half days while NCAA's squeeze everything into three days. Over the course of six sessions of prelims and finals, the number of races starts to add up, not to mention the relays and additional yardage from warming up and warming down for each performance. By the end, it can feel like a marathon. Let's talk about how to maintain a winning mindset throughout a competition.
Your biggest asset heading into a tough competition is a positive attitude. On the 5th or 6th session of a meet, when you're 10 races in and have a number of them to go, you'll need as much mental endurance as physical to nail your races. Where does that come from? It begins by keeping a level head throughout the course of the meet. You cannot live and die with every race that comes your way. In any given meet, there will be ups and downs, but the key is to ride the momentum of the high points while moving forward from the low ones. This will give you the emotional energy to get as excited for your last day as you were for the first. The physical endurance to race hard all weekend will come from the work you have put in this season. Trust in your training in the pool and in the weight room to perform at your highest level each day of the meet.
Perhaps the greatest part of championship meets is getting swept up in the success of your team's racing. Paying attention to your teammates' events and sharing in their success not only helps you get excited, but also quells your nerves. When you're invested in how your whole team does, your races become part of a bigger picture.  All it takes is one person to get the ball rolling for the meet—and that could be you. From then on let the momentum build so that the last session of the meet is when your team is most electric!
Take your races one at a time and let go of the ones that don't fall your way. If you feed off the positive energy of good racing all weekend, and truly get invested in your teammates' events as much as your own, the confidence your team evokes will leave all the others in the dust. You'll be unstoppable.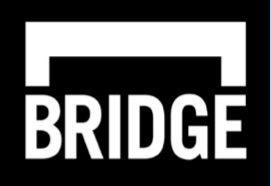 BridgeAthletic works with elite professional, collegiate, and club swimming programs to provide a turnkey solution for dryland training.  Led by Nick Folker, the top swimming strength and conditioning coach in the world, our team builds stroke-specific, custom-optimized dryland programs for each of our clients. The individualized workouts are delivered directly to athletes via our state of the art technology platform and mobile applications. Check Nick and BridgeAthletic out as recently featured in SwimSwam.
Nick Folker is the Co-Founder and Director of Elite Performance at BridgeAthletic. Nick's athletes have won 22 Olympic Medals, 7 team NCAA Championships and over 170 individual and relay NCAA championships. Megan Fischer-Colbrie works as the Sports Science Editor at BridgeAthletic.  Megan was a four-year varsity swimmer at Stanford, where she recently graduated with a degree in Human Biology.
The Championship Series by BridgeAthletic is designed to empower athletes with tips from the pros that will help them reach peak performance come race day.  We will be covering competition-focused topics such as nutrition, recovery, stretching, and mental preparation.
Follow BridgeAthletic on Twitter here.