We're back with swimming's TopTenTweets presented by Arena, where we round up the best of the swimming Twitterverse.
Featured Instagram Post of the Week:
Reason #394 why Kira Toussaint has a world record and you don't.
---
10.
Waking up as a National Champion. 🏆#GoCards pic.twitter.com/tMqBX8Yawc

— UofL Swim&Dive (@UofLswim_dive) March 28, 2021
I can't relate.
9.
I want to see these two race a 1500 LCM.
8.
FINAL FOUR BOUND!🔥🔥🔥@ArizonaWBB I #BearDown https://t.co/4fslx7Oqyc

— Arizona Swim & Dive (@ArizonaSwimDive) March 30, 2021
Swimmers supporting basketball players… you love to see it!
7.
Also 2008 US Olympic men's swimming head coach. Several years ago I did a lot of reporting for an anniversary story on the Lezak relay (that never ran). Just before that race, Reese walked up to the US quartet, with the French right in front of them, and said, "Don't mess up." https://t.co/3een3oiVIE

— Nick Zaccardi (@nzaccardi) March 29, 2021
Phelps/Weber-Gale/Jones/Lezak/REESE.
6.
1:49.87? Yeah, that'll work @_reecewhitley.

💻 » https://t.co/t6XAvyKX6a pic.twitter.com/ddaUmQJHCX

— Cal Men's Swim & Dive (@calmenswim) March 27, 2021
When the post-race is more exciting to watch than the race itself.
5.
Hoosiers have had an NCAA champ every year since 2014….pretty cool if you ask me😎 Congrats Tarrin!! https://t.co/ra0FgqwEF1

— Lilly King (@_king_lil) March 21, 2021
Guess in the comments what percentage of those titles came from Ms. King herself.
4.
What are the odds we get 2007 bronze medalist Eamon Sullivan to make a comeback as well?
3.
Casually qualifying for a third Olympic Games… not bad!
2.
And if Osman wasn't enough, Blume hit OLY qualification x3 as well!
1.
Newest event for Tokyo: Ship pulling.
Arena Facebook – @ArenaUSA
Arena Twitter – @ArenaUSA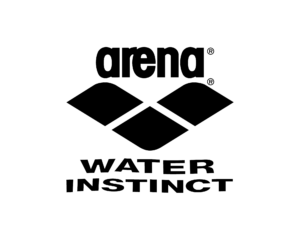 Arena USA is a SwimSwam Partner