Courtesy of Gary Hall Sr., 10-time World Record Holder, 3-time Olympian, 1976 Olympic Games US Flagbearer and The Race Club co-founder.
3 Sets of Goals
We begin every camp at The Race Club by helping each swimmer in setting goals: a short term, medium term and a long term goal. The short term goal is what we want to accomplish while at the camp. Every swimmer has a greater need to improve on some facets of his/her race or on a certain stroke or strokes more than others. The swimmer and/or parents always seem to have a clear idea of what the weaknesses are.
Once the swimmer leaves the camp, or for those that do not attend, the short term goal should be what will be accomplished today. The focus of training is different nearly every single day. One day, the focus may be on butterfly or kicking or IM, while on another day the focus may be on strength/power training, turns, recovery or any number of other important techniques. The goal of that day should be to improve in a specific technique that was learned at our camp for whatever aspect of training is being emphasized. By doing so, the swimmer will reinforce the improvements gained from attending our Race Club camp. The swimmer will begin to shore up their biggest weaknesses.
Setting Specifics
The second or medium term goal is what we want to accomplish this season. As part of our discussion on mental training at our camps, we have every swimmer define specific goal times for the end of the season and write them down. We also ask the swimmer to know exactly when and where those goal times will be reached. One by one, we go over those goal times with each swimmer, offering suggestions if we do not feel they are appropriate. Then we ask the swimmer to take the approved goal times home and transpose them onto a large poster board that can be hung in their bedroom. We want the swimmer to see those goal times every single day of the season.
Specifically defined goal setting is an extremely important part of mental training and one that should be taken very seriously. It is surprising how many swimmers are not setting goals each season. It is remarkable how often our Race Club swimmers that do will achieve their goal times each season. If the goals are not written and visible to the swimmer each day, I doubt they would be as successful.
Valuable Experience
We like to think of each season as a chapter in the swimmer's life; a book that is being written about the swimmer in real time. Once the season is over, regardless of the outcome, we close the chapter and start a new one. Some chapters seem better than others, yet from our perspective, every chapter is valuable, as each provides vital experience and education, some of which is tough. There are no bad chapters.
The swimmer's long term goal may be the most important. Swimming is a challenging sport. Incredible amounts of work and dedication are required by both swimmers and parents in order to excel. For a swimmer to continue on this long journey, chapter after chapter, year in and year out, there needs to be a vision of where the journey is leading to. There needs to be something personally significant in setting goals for the swimmer.
For an old swimmer like me, a hot shower after practice and the release of a few endorphins may be enough to keep me coming back, but not so much for a young swimmer. The workload and expectations can sometimes be too great. There has to be more to it than socializing with team members, the occasional great practice or even achieving the goal times at the season's end. There has to be a bigger reward.
Dream Big When Setting Goals
At The Race Club, we encourage every swimmer to dream big when setting goals. Whether the long term goal or dream is realistic or not does not matter. While every Olympian began with a dream to be there some day, not every swimmer that dreams of being an Olympian arrives there. This really doesn't matter. It is the dream that kept him or her going through the most difficult chapters. The dream pushes the swimmer higher up the ladder of success. It could be making it to the Junior Nationals, Olympic Trials or getting a college scholarship or even achieving a personal best time. So long as there is a vision; a dream of where the path is leading to, the journey becomes doable.
The short term goal should be considered every day. The middle term goal should be established at the beginning of each season or chapter, with a friendly reminder on the bedroom wall each day. The long term goal should be considered every so often and tucked into the subconscious of the mind. It is kept there in a safe place and brought out whenever motivation is needed.
If you want to become a better swimmer today, this season and over your career, begin setting these three sets of goals. We guarantee that they will help you.
Yours in swimming,
Gary Sr.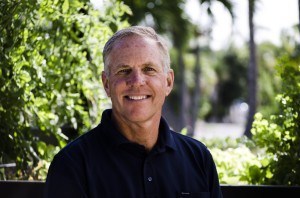 HTTP://INSTAGRAM.COM/THERACECLUB
HTTPS://TWITTER.COM/THERACECLUB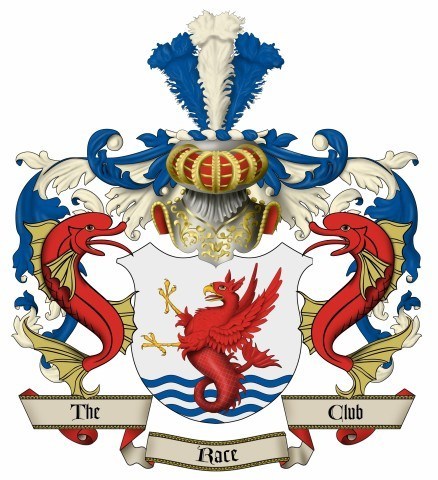 Because Life is Worth Swimming, our mission is to promote swimming through sport, lifelong enjoyment, and good health benefits. Our objective is for each member of and each participant in The Race Club to improve his or her swimming performances, health, and self-esteem through our educational programs, services and creativity. We strive to help each member of The Race Club overcome challenges and reach his or her individual life goals.
The Race Club provides facilities, coaching, training, technical instruction, video, fitness and health programs for swimmers of all ages and abilities. Race Club swim camps are designed and tailored to satisfy each swimmer's needs, whether one is trying to reach the Olympic Games or simply improve one's fitness. Our programs are suitable for beginner swimmers, pleasure swimmers, fitness swimmers, USA swimming or YMCA swimmers, or triathletes; anyone who wants to improve swimming skills. All of our Race Club members share an enjoyment of being in the water and use swimming to stimulate a more active mind and body.
Press Release courtesy of The Race Club, a SwimSwam partner.