2017 NEW ZEALAND OPEN CHAMPIONSHIPS
Monday, April 3rd – Friday, April 7th
Sir Owen G. Glenn National Aquatic Centre, Auckland, NZ
LCM
Results – Meet Mobile – 2017 NZ Open Championships
2016 Olympians highlighted day 1's activity of the 2017 New Zealand Open Championships, the nation's meet which doubles as qualification for the World Championships, Youth Commonwealth Games and World University Games. To be considered for World Championships, Kiwi swimmers must record a FINA A time equal to or better than those in the table below: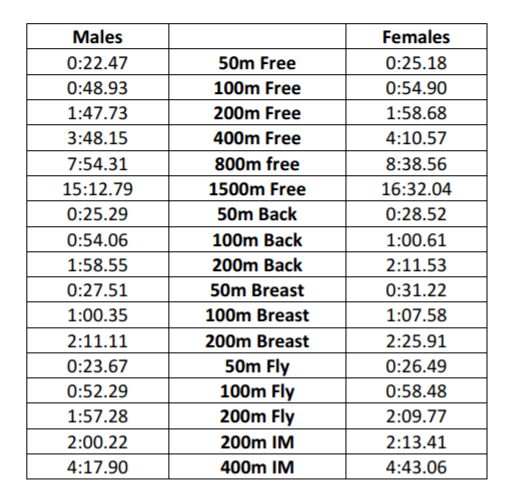 Corey Main, formerly of the Florida Gators, kicked off his competition with a qualifying mark in the men's 200m backstroke, taking the win in a time of 1:58.00. That checks in as a personal best for the 22-year-old and represented the only sub-2-minute mark of the field, comfortably dipping beneath the FINA A time of 1:58.55.
Of his performance, Main commented afterwards that, "I was quite nervous before that race. It is quite challenging coming back from the US where we swim yards and convert to metres in a few days but it was a matter of getting the job done.
"I felt good in the morning swims and while I've not looked at my splits it felt good tonight and I am wrapt to get the qualifying swim done on the first day."
Queensland-based swimmer Emma Robinson  also got hte job done in the women's 800m freestyle, even without Olympic teammate Lauren Boyle to pace the pack. In the timed final, Robinson took the victory in a notable 8:34.66, easily clinching a qualification time beneath the 8:38.56 FINA A cut.
Despite stopping the clock at 26.54 in the evening, New Zealand national record holder Helena Gasson had already notched a prelims time of 26.45 in the women's 50m butterfly race. That clears the FINA A mark in the event by .04 of a second, thus giving Gasson a chance to race the event in Budapest.
Matthew Hutchins, who represents the University of Wisconsin stateside, came painstakingly close to qualifying in the men's 400m freestyle. He nabbed his fastest time in the prelims session, clocking a solid 3:49.20 to fall within a second of the 3:48.15 FINA qualifying time. However, Hutchins wound up adding a little over 4 seconds in the evening, to settle for a gold medal in a slower 3:53.32.