Disclaimer: BlueSeventy Swim of the Week is not meant to be a conclusive selection of the best overall swim of the week. The BlueSeventy Swim is an opportunity to take a closer look at the context of one of the many fast swims this week, perhaps a swim that slipped through the cracks some as others grabbed the headlines.
Last December, Duke announced that it would be increasing scholarship funding to its women's program, raising the team's scholarships from just two to the fully-funded NCAA limit of 14.
Last weekend, the Duke women showed just how great an idea that was.
The Blue Devils beat ACC foe Pittsburgh in their season opener on Saturday, but what was most impressive was how much production Duke got out of its young swimmers.
Duke's highly-rated freshman class (ranked 12th in the nation in our mid-summer rankings) combined for four individual event wins on the day, and a freshman was Duke's highest finisher in 8 of the meet's 14 individual events.
Florida's Isabella Paez had the best day. The versatile first-year won both butterfly races in quick season-opening times (55.49 in the 100 and 2:00.96 in the 200), while leading 1-2-3 Duke finishes in all three events, two huge point swings from which Pitt could never recover.
Close behind was California signee Leah Goldman, who won the 200 IM to put the team win on ice late in the meet. Goldman was outstanding in her debut, taking second in both the 50 and 100 frees behind sophomore teammate Maddie Rusch.
Then there was Verity Abel out of Connecticut. The freestyler pulled one of the tougher doubles there is in college swimming, taking second in the 1000 free, then jumping right back in the pool to finish third in the 200 free. She came back later on to add a second runner-up finish in the 500.
And let's not forget Maria Sheridan, the Charlotte, NC-based backstroker, who picked up the 200 back title in 2:03.87, just touching out one of Pitt's top swimmers (Tatyanna Sarjeant) by .07.
Take a look at that foursome. All talented swimmers who were spread out across the country just 6 months ago, now all connected aboard the Duke train. Recruiting outside a college's home state provides unique challenges, but not looking outside of state borders can be absolutely crippling to a program's future. It's a testament to Duke's recruiting that they've been able to nab so many high-level athletes from so many different states, and it's also a case study in just how important full funding can be for a team. Having the resources to bring in top-tier talent can radically shift the course of any given program.
Case in point: all of Duke's underclassmen. We've highlighted the freshmen, but Duke's past two recruiting classes have been its two best incoming groups in years, and that talent has clearly translated to the pool. In fact, Duke's top finisher in every single individual event against Pitt was either a freshman or a sophomore. Of its two winning relays, only 1 of the 8 legs were manned by upperclassmen.
With the full scholarship load starting to make itself evident in the pool, Duke is becoming one of the ACC's most intriguing young teams to watch. And with recruiting season in full swing, they're a great example of how much every verbal commitment we cover (the number of commitment stories is rapidly approaching 300 already) can drastically change a program's fate.
Full Duke-Pitt meet coverage here.
Aptly named to suggest 70% of the earth is covered in water, blueseventy is the world leader in ​pool, ​triathlon​, and ​open water ​tech suits, ​wetsuit​s, ​and swimskins. Since 1993, we design, test, refine and craft products using superior materials and revolutionary details that equate to comfort, freedom from restriction and ultimately a competitive advantage in the water. blueseventy products have instilled confidence in beginners as well as carried world-class athletes to countless Olympic and World victories.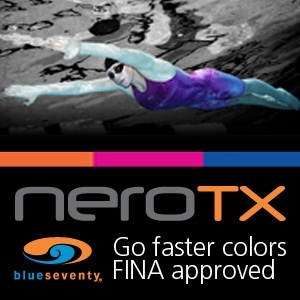 For the latest news and blogs from blueseventy visit www.blueseventy.com.
Twitter: @blueseventy 
Facebook: facebook.com/blueseventy
 Blueseventy is a SwimSwam partner.