2012-13 Look Back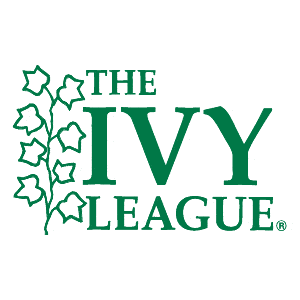 Leading into last year's Ivy League Championships, defending champ Harvard was undefeated in conference dual meets while Columbia, Princeton and Yale each had 5-2 records in Ivy encounters. It was a tense three days with the lead changing hands between Princeton and Harvard, but in the end the Tigers prevailed in front of their home crowd at DeNunzio Pool. Columbia was third, scoring the most points in its program's history. Yale came in fourth, followed by Dartmouth, Penn, Brown and Cornell. Princeton and Harvard have finished either first or second every year since 2003.
Several meet and Ivy records fell at the 2013 conference meet, beginning with the 200 free relay which Princeton won with Elizabeth McDonald, Lisa Boyce, Morgan Karetnick and Carter Stephens; although Stephens graduated, McDonald and Karetnick are only sophomores now and Boyce is a senior.
Shelby Fortin of Penn won her third straight 500 free and will be trying to make it four-for-four at the 2014 championship. Yale had four of the top eight finalists – three of whom come back as sophomores. Harvard and Princeton each had one in the A and two in the B but Yale scored 100 points here, making it by far its most successful event.
2013 Career High Point Swimmer and Swimmer of the Meet, Columbia's then-senior Katie Meili broke the meet, Ivy and pool records in the 200 IM with 1:55.09. Nearly all the other A and B finalists were freshmen and sophomores last year so there is a lot of returning talent.
Current Princeton senior Lisa Boyce's 22.07 took the 50 free, setting the meet, Ivy and pool records. She was joined in the A final by two Tiger teammates, one of whom graduated. But there were freshmen from Brown, Dartmouth and Cornell. Only four of the top sixteen sprinters graduated.
Harvard then-senior diver Brittany Powell won the 1-meter. With Powell's graduation, runner-up Rachel Zambrowicz of Princeton has another chance at the meet's High Point award in 2014, which she won as a freshman in 2011. Third-place finisher Paige Meneses of Yale ended her collegiate career with the 2013 Career High Point Diver award.
Columbia crushed the meet, Ivy and pool records in the 400 medley relay, thanks in large part to Katie Meili's 58.79 breaststroke split. But the top four finishers were all under those records, so it will be interesting to see how it shakes out this year in the absence of graduated standouts Mieli, Alex Forrester of Yale, Mackenzie Luick of Harvard, and Sarah Furgatch of Princeton. In the 200-yard version of the same relay, the top three teams again all finished under the meet, Ivy and pool records. Harvard led the way, beating Columbia by .04 and Princeton by .18. That's a tough one to call, though, with a crop of new sprinters arriving on all the Ivy campuses.
The 1000 belonged to National Teamer Eva Fabian of Yale, who was a freshman last year. Over the summer Fabian won the bronze medal in the 25k open water race at the 2013 FINA World Championships in Barcelona. A lot of frosh scored in the top 16 last year and the League has some very good distance recruits which should make it a closer race this year.
Columbia senior Alena Kluge took the 400 IM; having trailed Harvard's Courtney Otto (who had won the event as a freshman in 2012) for 350 yards she managed an incredible finish to win by .02. Both are back this year, as are all the other A finalists and most of the B's.
Yale's now-graduated Alex Forrester took the 100 fly with a meet, Ivy and pool record of 51.57. Princeton and Columbia had three A-finalists each; Princeton lost one, Columbia two.
The 200 free was a tight race with the top three finishers all touching within .45 of each other. Sarah Li of Harvard ended up victorious, robbing Penn's Shelby Fortin of a third straight victory.
Katie Meili of Columbia took down another meet, Ivy and pool record with her 58.44 100 breast, the fourth fastest D1 time prior to the NCAA championships. Eight of the top 16 finishers were seniors, so the field might be wide open this year.
With the exception of Princeton's Lisa Boyce and Shirley Wang, 2013's 100 back A final was the Battle of the Freshmen. Boyce won the event in 52.93 and lowered the meet and Ivy records for the third year in a row. She didn't quite catch the DeNunzio pool record of 51.36 set by Natalie Coughlin in 2003, but she has another year to make that happen. Now sophomores, Sada Stewart (Princeton) and Kendall Crawford (Harvard) are looking to rob Boyce of a four-year sweep of the event.
A lot of youth propelled each of the eight 800 free relay teams. Princeton's foursome won by 2 seconds, just .11 shy of the meet and Ivy records. However, some really fast freshmen 200 freestylers may change the dynamics of that relay in 2014.
A freshman has won the mile in each of the last three years, ever since Ivy record-holder Alicia Aemisegger of Princeton graduated in 2010. Yale's Eva Fabian took the event in 2013. Most of the top 16 were freshmen but Fabian won with a comfortable margin between her and the rest of her cohorts.
Freshmen Kendall Crawford of Harvard and Sada Stewart of Princeton battled it out for the top step of the podium in the 200 back. Both came in under the meet record although it was Crawford who touched first in 1:55.84, .15 ahead of Stewart.
Lisa Boyce of Princeton won her 3rd event of the 2013 meet with a victory in the 100 free. Princeton, Brown and Yale each had 2 in the A final so it's not too surprising another meet record would fall in the 400 free relay.
Katie Meili's 2:09.41 in the 200 breast was good enough for a pool record but .04 off the meet and Ivy records. Like the 100, this event was full of seniors. It will be interesting to see what the new blood brings.
In the 200 fly, Yale's Alex Forrester broke the meet, Ivy and pool records in prelims with 1:54.60, a full five seconds faster than the rest of the field. The final was closer, though, as her 1:55 was only 2 seconds ahead of Courtney Otto of Harvard, followed closely by Nikki Larson and Beverly Nguyen of Princeton.
Dartmouth's Katy Feng, the 2013 High Point Diver of the Meet, won the 3-meter against seasoned competition. Four seniors and four juniors made up the A final. In addition to the returning Feng are now-seniors Katie Furr (Columbia) and Rachel Zambrowicz and Randi Brown (Princeton).
Age won out over beauty, or youth at least, in the 400 free relay. Yale's 2013 seniors Cynthia Tsai, Alex Forrester and Joan Weaver, along with then-freshman Callie Fosburgh, proved too much for everyone as they took the meet, Ivy and pool records in 3:18.44. Princeton was also under the records, but with 3 freshmen.
Princeton (1,474.5)
Key Losses: Jillian Altenburger (69 points at Ivies), Carter Stephens (68.5), Sarah Furgatch (51), Bryna Tsai (26), Courtney Fieldman (24)
Key Additions: Yasmeen Almog (MN – Dive), Caitlin Chambers (WA – Dive), Olivia Chan (NY – BR/FL/IM), Deborah Daly (MA – Dive), Katherine Diller (PA – FL/FR/IM), Rebecca Fleming (NJ – DF), Melissa Fulenwider (NY – FR/BR/IM), Delaney Johnson (WV – FL/FR), Victoria Lepesant (CA – FL/FR/IM), Lisa Li (CA – Dive), Kathleen Mulligan (AZ – BK/FR/IM), Isabel Shipman (NY – DF)
Harvard (1,374)
Key Losses: Brittany Powell (55 points at Ivies), Mackenzie Luick (51), Caroline Weaver (51), Ellie Johnson (45), Teagan Lehrmann (37), Clare Foster (32)
Key Additions: Savannah Butler (IA – BR), Victoria Chan (Canada – FR/IM), Margaret Chory (MA – BK/FL), Marissa Cominelli (OH – BK/FL), Daniela Johnson (FL – FR), Ashlee Korsberg (MA – DF/IM), Elina Leiviskä (Finland – Dive), Summer Schmitt (NY – BK/FL), Brittany Wang (TX – Dive), Willa Wang (MD – DF/IM/BK/FL)
Columbia (1,132)
Key Losses: Katie Meili (96 points at Ivies), Kristina Parsons (48.5), Caroline Lukins (46), Kristin Hehir (40)
Key Additions: Michelle Aisawa (CA – FL/FR), Laura Carandang (NJ – Dive), Emily Clifford (FL – FL/FR/IM), Sivan Fraiman (FL – FR), Celia Frick (NJ – BR/FR/IM), Trudi Patrick (NY – FL), Jennifer Shahar (NJ – FL/FR), Kate Stanley (Belgium – BK/FR), Gabbie Toback (NY – BK/FR), Kristina Tougas (CT – FL/FR), Tiffany Warmuth (CA – FR/IM), Molly Zebker (CA – FL/IM)
Yale (1,049)
Key Losses: Alex Forrester (92 points at Ivies), Joan Weaver (75), Cynthia Tsai (61), Paige Meneses (55), Molly Albrecht (39), Megan Harada (5)
Key Additions: Michelle Chintanaphol (TN – BK,IM), Elizabeth Fosburgh (DC – FL/BK), Mackenzie Franklin (TX – FR), Sydney Hirschi (TX – FL/IM), Isla Hutchinson-Maddox (NY – DF/FL), Olivia Jameson (MA – BK/FR), Olivia Loucks (IL – Dive), Lilybet McRae (MA – Dive), Anna Wujciak (MI – FR), Kina Zhou (NY – FR/IM)
Dartmouth (856)
Key Losses: Erica Serpico (43 points at Ivies), Charlotte Williams (36), Madi McClenney (19)
Key Additions: Hallie Huffaker (WA – BK), Heather Laedtke (MN – BR), Christiana Salvatori (MD – FR), Amy Sun (Canada – FR)
Penn (715)
Key Losses: Melissa Paratto (21 points at Ivies), Blair Webb (17)
Key Additions: Taylor Campbell (IL – BR/IM), Rochelle Dong (CA – FR/BK/FL), Ellie Grimes (KY – IM/FR), Madeleine Jardeleza (IL – BK/FR), Lia Lombardi (FL – BR/IM), Sivan Mills (OH – Dive), Rachel Swarts (VA – FL/FR), Haley Wickham (IL – BR), Rachel Repke (PA – BR)
Brown (678.5)
Key Losses: Kristin Jackson (65 points at Ivies), Libby Matthews (14)
Key Additions: Molly Gelb (MI – Dive), Grace Hendee (CT – FR), Alexandra Klatzkin (MD – FL), Katie Roach (CO – BR/IM), Sydney Tan (IL – Dive), Caroline Vexler (OH – BK/IM), Megan Viohl (MD – FR/BK), Elly Vitek (IL – FR/BK), Emma Wyke (IN – BK)
Cornell (576)
Key Losses: Jessie Holley (41 points at Ivies), Ali Guba (16)
Key Additions: Ellie Belilos (VA – FR/FL), Karinna Browning (NY – FR), Isabelle Cecere (NJ – FR/FL), Anna Elling (MN – FR), Louisa Hoffman (IL – FR/FL), Lydia Johnson (CA – Dive), Meredith Jonker (CT – Dive), Billy Murch Elliot (NC – FR/IM), Currie Murch Elliot (NC – FR/BR), Katie Murphy (NJ – FR/FL), Molly Orbon (IL – FR/BK), Cari Stankaitis (NY – FR)
2013-14 Look Forward
All eyes are on Harvard whose stellar recruiting class makes it the undisputed favorite this year. The College Swimming Coaches Association of America has Harvard as the 22nd women's team in the country going into the 2013-14 season, and with freshmen Victoria Chan, Willa Wang and the rest of the crew this will be a tough team to beat. Princeton should have enough depth to hang on and give Harvard a good chase, but the Tigers will be the underdogs this season and with no home pool advantage they'll need to reach deep to come up with the win. It's been either Harvard or Princeton at the top for the last 11 years and the odds are that this trend will continue for at least one more year.
The interesting battle will be for third. Yale has arguably the second-best recruiting class in the conference with Isla Hutchinson-Maddox, Anna Wujciak and Kina Zhou. Although they lost Alex Forrester, these and the other freshmen should score big points. Columbia, on the other hand, will have trouble replacing the individual and relay points for which Katie Meili was responsible. Their new freshman class is solid but lacks a superstar to replace Meili.
Dartmouth and Cornell brought in strong recruits and will be nipping at Columbia's heels. Cornell, in particular, brought in a lot of depth, with the Murch-Elliot sisters at the top of the list of talented swimmers. Dartmouth has one last year with senior Katy Feng, the 2013 High Point Diver of the Meet.
Brown and Penn also have some strong freshmen who should help them score points. There could be a lot of shuffling going on in the rankings this year, making for an exciting season of Ivy League swimming.
The Ivy League women's swimming and diving season kicks off with conference meets on November 9, 2013.