We're back with swimming's TopTenTweets presented by Arena, where we round up the best of the swimming Twitterverse.
Featured Instagram Post of the Week:
It's as if Peaty got tattooed exactly with this post in mind.
---
10.
Needing some motivation before swim practice #seminarphotoshoot #BMCHSRenoNV #expertconemaker pic.twitter.com/lJufftN2yr

— Olivia Hines (@OliviaH23740985) September 29, 2019
Um, BEFORE???
9.
Sleep is super important before practice!!! 😴🤫 pic.twitter.com/BgARye3gtx

— Texas A&M Swimming (@AggieSwimDive) September 27, 2019
Ouch.
8.
Some of our Tigersharks chose to be in the water for a second practice yesterday afternoon! Way to go guys! This is how you get faster. This is how you build a team! Ranger Relays coming up this weekend in Dallas. pic.twitter.com/iu84IvmxMr

— Texas High Tiger Sharks Swim and Dive (@TXTigerSharks) September 25, 2019
Voluntary doubles, wow.
7.
#ThanksCoach … thank you to my entire coaching staff as National Coaches Week comes to a close. @SJLSwimming is fortunate to have these great coaches & even better people! #LegendsRISING pic.twitter.com/kgKRNGpIZ2

— Dave Ling (@CoachDLing) September 29, 2019
Peep. That. Shirt.
6.
Bot only do they practice at 5am but they made National Merit Scholar. Congratulations Carly Griffin and Andrew Pasco. #sjacswimming pic.twitter.com/5X1XGREVzu

— George Willard, Ol'Swim Coach (@coachgwillard) September 17, 2019
Love to see it.
5.
My twitter drafts are FILLED with roasts of other swimmers. It's my burn book if u will pic.twitter.com/6hCbLRSsmo

— Erica Sullivan 🌈 (@erica_sully) September 22, 2019
May or may not want to check out Erica's timeline on Thursday…
4.
Me after EVERY single swim practice https://t.co/dowaDqdUme

— 🇦🇲 (@yvonne_estelle) September 19, 2019
So real.
3.
Does your paddle ever snag the water and ur arm goes pic.twitter.com/cLob35D9XR

— Erica Sullivan 🌈 (@erica_sully) September 30, 2019
Erica was on fire this week.
2.
When you take a photo of campus and the nondescript bicyclist in the foreground turns out to be a 5x Olympic gold medalist. (👏 for the helmet.) @katieledecky pic.twitter.com/VCNd36vZLi

— Stanford University (@Stanford) September 24, 2019
Safety first!
1.
When your athletes don't think you'll do it… you surprise attack flop! 🐘♥️ pic.twitter.com/D8YYTiD5p4

— Rebecca Westfall (@BamaACWestfall) September 26, 2019
Great form.
Arena Facebook – @ArenaUSA
Arena Twitter – @ArenaUSA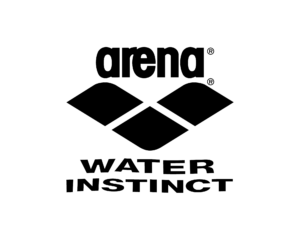 Arena USA is a SwimSwam Partner