We're back with swimming's TopTenTweets presented by Arena, where we round up the best of the swimming Twitterverse.
Featured Instagram Post of the Week:
Game: Can you guess the athlete without seeing their face?
---
10.
Halfway through regular season and we're just getting started😤 https://t.co/3SpSfPgSzS

— Coleman Stewart (@cstew181) September 7, 2021
World record holder has spoken.
9.
One? Two? How about THREE alumni set to be inducted into the 2020 Arizona Sports Hall of Fame tomorrow evening!👏👏👏

💫Jean Basson💫

💫Annie Chandler💫

💫Clark Burckle💫 pic.twitter.com/b8tgVkXaUV

— Arizona Swim & Dive (@ArizonaSwimDive) September 9, 2021
Read more about them here.
8.
Wake up at 7am Wake up at 5am
for class: for Bob's training: pic.twitter.com/vnNxLNYVli

— ⚜️Léon⚜️ (@leon_marchand) September 10, 2021
I guess this is the right attitude? Maybe?
7.
PROUDLY SOUTH AFRICAN 🇿🇦
I have been in such awe the last month and more of the support and love our amazing South Africans have shown 🙏🏻 the Olympics slogan was "United by emotion" and that speaks so true of what I've seen in our beautiful country… pic.twitter.com/lMqU3S4fjr

— Tatjana Schoenmaker (@TRSchoenmaker) September 10, 2021
We stan Queen Tatjana.
6.
Never enjoyed something so much in my life, so excited to get started! Such an incredible experience and if anyone knows me, I'm not too good on land 🤣 Let's get those hips moving 🕺🏼🕺🏼🕺🏼 pic.twitter.com/EReTzVQAtT

— Adam Peaty MBE (@adam_peaty) September 12, 2021
Adam Peaty dancing is evolving as a major storyline in these weekly TopTenTweets.
5.
Raise it high, raise it proud! 🏆

The celebration continues as our @SEC champions were recognized at @ukfootball yesterday. pic.twitter.com/VNZwF8ZPyU

— Kentucky Swim & Dive (@UKSwimDive) September 12, 2021
You LOVE to see football fans celebrating swimmers.
4.
The champs are in the house.

20-21 UVA Women's Swim NCAA Champions. pic.twitter.com/TfzqJ7we81

— Preston Willett (@PrestonWillett) September 5, 2021
The same comment but make it Virginia.
3.
Swimming has brought me to 8 different countries, and allowed me to meet people I would have never met before. Am currently enjoying a glass of wine… on the terrace of our Airbnb in ROME with @zane_growth_ee. I love my job.

— Zach Harting, M.S., OLY (@hartingz) September 12, 2021
You can't deny that this is living the absolute dream.
2.
Wang Shun will be the flag bearer for Zhejiang Province at this month's Chinese National Games.

Source: 体坛报 pic.twitter.com/4JpM8zZH9e

— Chinese Swimming News and Results (@CHNswim_fan) September 9, 2021
The action continues for this Olympic gold medalist.
1.
THIS is what it's all about ❤️🙌

Welcome to the family! #LoveThisSport // 📸: @fskinner81 pic.twitter.com/KYsbXYo9FC

— USA Swimming (@USASwimming) September 8, 2021
Keep this girl on your radar!! Brisbane 2032?!
Arena Facebook – @ArenaUSA
Arena Twitter – @ArenaUSA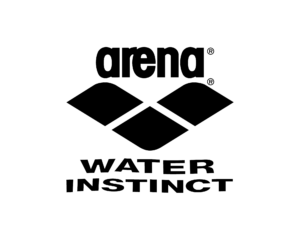 Arena USA is a SwimSwam Partner