We're back with swimming's TopTenTweets presented by Arena, where we round up the best of the swimming Twitterverse.
Featured Instagram Post of the Week:
Fierce.
---
10.
There should be points or an award for this entrance @iswimleague @fina1908 @swimswamnews @SwimmingWorld #LatinBreakers https://t.co/CMft0wMVa1

— Maicoll Gomez (@MaicollGomez) October 20, 2019
Not opposed.
9.
80's Night fun at practice last night! #DreamTeam2019 pic.twitter.com/pRzAfpCvRO

— Coach Peterson 🏊🏼‍♀️ (@HDJHHS_SWIM) October 18, 2019
Jenga is a nice touch.
8.
Khabib is wired different.

UFC lightweight champ training in a freezing river in Dagestan, Russia.

(via kingfarruh/IG) pic.twitter.com/Dqmz8DIaf8

— Bleacher Report (@BleacherReport) October 14, 2019
Nature's infinity pool.
7.
The pride of Huntington Beach 🏖 @beefyTshields | #StayWavy 🌊
pic.twitter.com/ezG2Y2QRi5

— Los Angeles Current (@lacurrent_isl) October 19, 2019
That FLOW, though.
6.
I got a snorkel from swim practice today and I'm so happy

— ༄ᴛɪᴅʀᴇ➳ (@TinerTidre) October 22, 2019
Welcome to the dark side.
5.
Today was a very exciting day for Mylan Park, WVU Swimming & Diving, Morgantown & Monongalia County. It all started at 6:00am this morning w/our first official practice at the Aquatic Center @ Mylan Park. Thank you to everyone who has made this dream come true! #blessed #HailWV pic.twitter.com/vRZd8a9IOq

— WVU Swim & Dive (@WVUSwimDive) October 21, 2019
A beautiful sight.
4.
thanks @swimiller for being the inspiration of my spanish project 🌟 pic.twitter.com/LBdzXJeWZg

— lauren murray (@lauren_murray17) October 17, 2019
Love to see it.
3.
It's on https://t.co/ic7Ho3MtdA

— Katie Ledecky (@katieledecky) October 20, 2019
Practice this week should be fun.
2.
Congrats, Jessica!
1.
WE'RE FAR FROM THE SHALLOW, NOW
Arena Facebook – @ArenaUSA
Arena Twitter – @ArenaUSA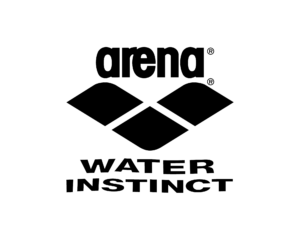 Arena USA is a SwimSwam Partner