We're back with swimming's TopTenTweets presented by Arena, where we round up the best of the swimming Twitterverse.
Featured Instagram Post of the Week:
👀👀
---
10.
r u ok @ California https://t.co/k3cu9JGHJ1

— Mary Christmas 🎄 (@MaryNorthcutt_) December 9, 2019
Uh, no.
9.
Last race of the decade 🤯✅ https://t.co/MUAMxMyIhS

— Katie Ledecky (@katieledecky) December 8, 2019
And what a decade it was.
8.
Me after 3 days at the #ToyotaUSOpen pic.twitter.com/mg9sV5YrEu

— Jeff Newkirk (@jeffnkirk) December 7, 2019
Same here.
7.
girl i didn't take 5 years of swim lessons for nothing i will backstroke to ur place rn if u want me to

— James (@CaucasianJames) December 4, 2019
…learn to swim, everyone.
6.
Thank you @swimone for making this girl's day! All my daughter could say to you was "Hi" but she told me she couldn't stop smiling. Thank you for being such a positive & inspirational figure for our young swimmers. @USASwimming pic.twitter.com/Kh5maAhE3o

— alicia williams (@alicia4272) December 8, 2019
Love it!!
5.
Incorrect sir, I was trying😁 https://t.co/qVpjZZK6wC

— Lilly King (@_king_lil) December 7, 2019
Don't know that we've ever seen Lilly King not try.
4.
damn I rly used to have a crush on a guy who regularly wears goggles you can see his eyes through what was I thinking

— sirena (@realcarlwheezy) December 3, 2019
If you know, you know.
3.
5 1/2 years ago a little boy met a swimming legend at a @DynamoSwimClub Meet & Greet. Tonight he gets to swim next to him in the 200 back B final at the US Open Championship! pic.twitter.com/kSC12ahZe3

— Dawn Simmons (@DSimm2000) December 7, 2019
#aw.
2.
STILL GLOWING! ⭐️ Broke another WORLD RECORD TODAY in the S12 200 fly! Loving this new suit. 😍@SpeedoUSA @USParaSwimming #glowforit #teamspeedo #paraswimming pic.twitter.com/vW59WmpwNH

— Becca Meyers (@becca_meyers) December 8, 2019
Epic.
1.
Well, that's one way to count for the 500. pic.twitter.com/9FA3xFss8o

— Daniel Harris (@OnlyDaniel_H) October 13, 2017
So many logistical questions.
Arena Facebook – @ArenaUSA
Arena Twitter – @ArenaUSA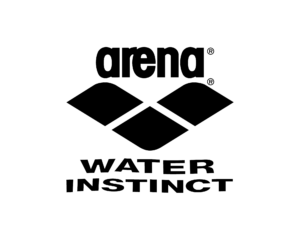 Arena USA is a SwimSwam Partner