Courtesy of Gary Hall Sr., 10-time World Record Holder, 3-time Olympian, 1976 Olympic Games US Flagbearer and The Race Club co-founder. 
Swimming technique goes hand in hand with racing strategy. Racing strategy often involves implementing more than one swimming technique. For example, if a swimmer wants to win close freestyle races, then he/she needs to put the head down, not breathe, increase the stroke rate and the kicking effort as he/she approaches the finish. At The Race Club, Nathan Adrian learned his technique of switching to high octane (straight arm recovery), no breath strategy at the end of his 100 meter freestyle. That technique and racing strategy have resulted in him winning many close races.
Recently at the Mare Nostrum meet in Barcelona, Russian Yulia Efimova swam a very fast 2:19.8 in the 200 breaststroke. Her stroke rate increased on each 50 meters from 28 per minute on the first 50 to 58 per minute in the final 25 meters. The latter stroke rate is similar to what Adam Peaty held in the 100 breaststroke in the Olympic Games in Rio. Winding up the 200 breaststroke is not a new technique, as I recall Amanda Beard doing the same thing 20 years ago, but it can be very effective. I am certain many others did the same racing strategy before her.
Rebecca Soni won the 200 breaststroke in London in 2012 with a time of 2:19.59. Her stroke rate was a very even 46 strokes per minute on all four 50's. Rebecca used a consistent higher stroke rate with a delayed high-arm recovery to swim to her gold medal. These are two examples of talented swimmers using very different techniques and racing strategy, resulting in nearly the same time.
In the men's 1500 meter freestyle, the four fastest swimmers in the world over the past two Olympic Games have used very different techniques. Sun Yang used a 60 stroke rate hip-driven freestyle technique with two surge kicks per stroke cycle, taking extra breaths in and out of each turn and in the middle of the pool. Gregorio Paltrinieri used a fast 96 stroke hybrid freestyle with a single hard left down kick timed with the right hand entry, breathing every cycle. Ryan Cochrane used an 86 stroke rate shoulder-driven freestyle with a steady six beat kick, breathing every third stroke for at least 800 meters, then switching to every cycle. Connor Jaeger used an 86 stroke rate hybrid freestyle with a steady six beat kick, breathing every cycle. Even though these four great swimmers used very different freestyle techniques, they were within ten seconds of each other in a race lasting about 14 1/2 minutes.
If we can learn anything from these examples, it is that one technique does not work equally well for every swimmer. A swimmer and his coach need to identify the technique that works best for him or her. A swimmer needs to play with the hand that he or she has been dealt. In other words, a coach and swimmer should use the swimmer's physical attributes to help determine the best technique for him or her. Some swimmers are taller. Some have stronger kicks. Some have better aerobic systems. All factors need to be considered when determining the best technique for each swimmer and when and if to change it during a race.
Good racing strategy often involves using more than one technique in the race. Doing so can alter the biomechanics of the swimmer's motion and lead to increases in speed. Nathan's 100 freestyle is a good example of that. In London, in the women's 800 freestyle, Katie Ledecky would switch from an 86 stroke rate, hybrid freestyle with a six beat kick while breathing to the right, to a 100 stroke rate, two beat shoulder-driven freestyle when breathing to the left. While she would breathe to the left for only a few strokes occasionally, it was impressive to see her change her technique so rapidly. Today, she breathes only to the right side.
All swimmers should develop different techniques for each stroke, depending on the event. The freestyle technique in the 50, 100, 200 and up should all be very different. For the other strokes, the 100 technique and racing strategy should be very different than the 200 technique, as well.
At The Race Club, we not only help determine the best stroke technique for you, we also help you determine your racing strategies. Both are very important processes in becoming the best swimmer you can be.
Yours in swimming,
Gary Sr.
Like The Race Club on Facebook
Follow The Race Club on Instagram
Follow The Race Club on Twitter
Connect to The Race Club / Gary Hall Sr. on Linkedin
Because Life is Worth Swimming, our mission is to promote swimming through sport, lifelong enjoyment, and good health benefits. Our objective is for each member of and each participant in The Race Club to improve his or her swimming performances, health, and self-esteem through our educational programs, services and creativity. We strive to help each member of The Race Club overcome challenges and reach his or her individual life goals.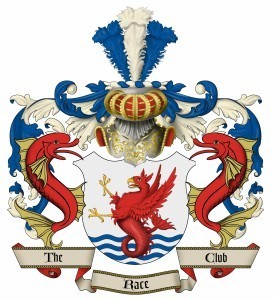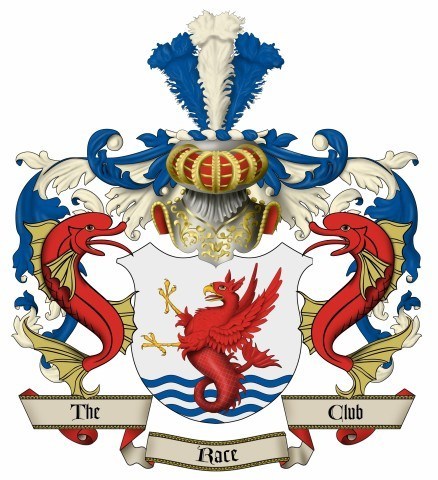 The Race Club provides facilities, coaching, training, technical instruction, video, fitness and health programs for swimmers of all ages and abilities. Race Club swim camps are designed and tailored to satisfy each swimmer's needs, whether one is trying to reach the Olympic Games or simply improve one's fitness. Our programs are suitable for beginner swimmers, pleasure swimmers, fitness swimmers, USA swimming or YMCA swimmers, or triathletes; anyone who wants to improve swimming skills. All of our Race Club members share an enjoyment of being in the water and use swimming to stimulate a more active mind and body.