SwimSwam thanks SwimmersBest for sponsoring "Drill of the Month."  This is a SwimSwam recurring feature that brings drills and idea submissions from various creative and innovative coaches all over the world.
This month the drill comes to us from Dave Ling, head coach of the St. John's Legends Swim Club in St. John's, Newfoundland. The easternmost club in all of Canada, the St. John's Legends are perennial Provincial Champions and the premier swim club in Atlantic Canada.
November's drill of the month is for butterfly, with an emphasis on the development of a high stroke rate and turnover skills aimed specifically at the 100 fly. The drill is called "2T1," and the aim is to take a traditional basic butterfly drill and mix in speed and an emphasis on tempo. So many drills are done slowly, but the first instruction on this drill is that it must be done FAST!
Ling's team does it in shorter bursters — for 25s and 50s.
How to perform the 2T1 drill:
Take two one-arm fly strokes with the same arm, without breathing.
Take one full fly stroke with a breath.
Repeat two one-arm strokes with the other arm.
Emphasize the tempo on the one-arm strokes.
Fins can be scaled to include fins to get even more power.
"With the two down-one up pattern, you will achieve a hypoxic element to the drill which should serve to increase the rate of the one-arm, which is the aim of the drill," Ling added. "The drill requires no equipment and scales well to younger swimmers trying to improve their fly, as well
as advanced fly swimmers who want to go faster."
Check out the drill below:
ABOUT SWIMMERSBEST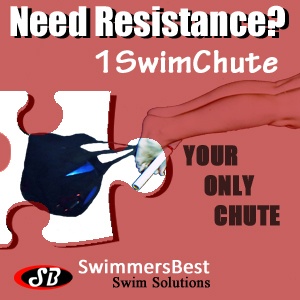 SwimmersBest is leading the way for the future of swim training equipment.  The company offers a broad range of solutions for improving stroke technique, kick technique, and breathing technique.   They provide swimmers, coaches, and teams with the tools they need to balance technique training with conditioning training.  By combining the best drills with the best tools, the SwimmersBest products give swimmers instant tactile feedback so they can adjust their technique efficiently.   The old way of having coaches constantly remind swimmers of their individual problems has proven to offer very little improvement in technique.  All SwimmersBest products are designed to constantly 'talk to the swimmers' so they can feel the problems and make corrections.   This unique approach means the swimmers are given negative feedback for incorrect stroke technique, which compels the swimmers to quickly correct the problem on their own. With a constant flow of new innovative product designs, SwimmersBest is a company that will continue to deliver solutions you need.
Swimming gear news courtesy of SwimmersBest, a SwimSwam partner.