JOB DESCRIPTION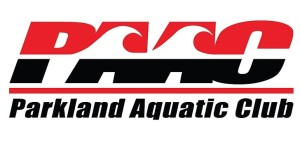 Parkland Aquatic Club ("PAAC") is a federal tax exempt IRC §501(c)(3) non-profit organization serving the greater Lehigh Valley region in eastern Pennsylvania. The Lehigh Valley is a growing area comprised of three cities, Allentown, Bethlehem and Easton, forming a metropolitan population of nearly one million people.
In 2014, Fortune Magazine named Allentown as one of five cities with an "up-and-coming" downtown. The greater Lehigh Valley has various recreational opportunities: a Phillies affiliate AAA baseball team, the Iron Pigs; easy access to hiking, fishing and mountain biking; Dorney Park and Wildwater Kingdom; State Theatre; Allentown Art Museum; local wineries and craft breweries; and Bear Creek and Blue Mountain Ski Areas. The Lehigh Valley is also home to the Sands Casino and Events Center and the PPL Arena, which houses a Philadelphia Flyers affiliate hockey team, the Lehigh Valley Phantoms.
PAAC's mission is to empower young people to be champions in life through excellence in swimming and diving. PAAC is a USA Swimming Level 3 and Silver Medal Club. PAAC is a year round competitive swim team of over 150 athletes, serving swimmers of all abilities from novice to USA Junior National and Olympic Trial Qualifiers. PAAC has had 8 Olympic Trials qualifiers, 1 National champion, 1 Junior National champion, 3 National Junior Team Members, 2 Junior Pan Pac Team Members, 7 Open Water Nationals participants, 24 PIAA Individual State champions, and 31 Scholastic All-Americans. PAAC is in a solid financial position, with a supportive parent-led Board and volunteer group that is committed to providing for the team and supporting the coaching staff in all areas. PAAC is currently seeking a full-time Head Coach to oversee all programs and operations.
The successful candidate will lead, design and administer a total aquatics system that emphasizes the progression of swimmers from our youngest, developmental athletes through our oldest, National-level athletes.
Responsibilities include, but are not limited to:
• Management of the team;
• Direct coaching of swimmers in the National group and other swimmers. On deck coaching time will range from 18-24 hours per week with additional hours on selected weekdays and weekends for meets;
• Supervision and management of the assistant coaching staff to execute programs that allow swimmers to reach full potential and progress through our program to the National level, high school and beyond;
• Collaborating with the Board to fulfill the strategic plan and mission of PAAC;
• Coordinating Team travel to out of area meets;
• Other duties include, but are not limited to:
o Providing for staff needs;
o Providing for appropriate placement, mentoring, development, and feedback of athletes;
o Coordinating training schedules, group placement, and advancement guidelines;
o Overseeing facility logistics for all sites;
o Communicating with team members and families via group meetings, newsletters, email, website, and individual meetings;
o Working with the local high school coaches and summer league coaches to recruit new athletes and further develop and grow PAAC;
o Contributing to team meet selections and submitting team meet entries;
o Preparation, planning and development of PAAC team-based and home swimming meets;
o Participating in the local swim committees of USA Swimming;
o Assisting with additional practices, fundraisers, office duties, team social events (including team banquets) and summer league clinics;
o Assisting with the marketing and development of PAAC;
o Enforcing the rules and regulations of PAAC and USA Swimming; and,
o Any other tasks reasonably assigned by the Board.
Salary
Salary will be commensurate with experience. PAAC will pay for USA membership, professional development, and annual attendance at clinics. There is potential for additional income by expanding and/or growing the program.
Candidate Qualifications
The successful candidate will have 5+ years of coaching experience with a track record of assisting or directly coaching athletes that have reached the National level. All candidates should possess a minimum of ASCA Level 3 certification, current USA Swimming coach certifications in good standing, as well the required background checks (a report of criminal history from the Pennsylvania State Police, a certification from the Pennsylvania Department of Public Welfare and an FBI fingerprint clearance). A Bachelor's Degree in a relevant field is strongly preferred. Candidates should have experience that illustrates strong management skills, communication and motivation skills, team building and community involvement. Interested applicants should forward a cover letter outlining interest in our organization along with coaching philosophy and values, a resume, at least three references and salary requirements.
HOW TO APPLY
Please apply via email to [email protected] Candidates must be available for travel to Allentown during the next few weeks. PAAC will reimburse 100% of travel expenses to all candidates. Applications will be accepted until position is filled. To learn more about our club, please visit our website at www.paacswim.com.
Swimming News / Swimming Job is courtesy of Parkland Aquatic Club.