In the wake of the announcement by South Africa's Sports Confederation and Olympic Committee (SASCOC) that proposed funding cuts may threaten the organization's very existence, Swimming South Africa has announced its athlete selection for the World Junior Championships slated for August in Indianapolis, Indiana.
Of note within their announcement is the fact that the trip is 'a self-funded tour for all team members', which means that although 20 swimmers have been selected to participate, it's extremely doubtful all would be able to make the cross-continental journey paying their own way. The number of coaches to attend will be determined based on the number of athletes who wind up accepting the nomination.
Giving the fact that Tatjana Schoenmaker represents South Africa's first female athlete to have made a senior international elite roster since 2013, it's promising to see several teen women making up the mix of prospective Junior Worlds participants. Among them are 14-year-old Dune Coetzee, 14-year-old Rebecca Meder and 17-year-old Mariella Venter. All three produced at least one time at the nation's Aquatic Championships in April that would have placed within the top 16 at the 2015 edition of the World Junior Championships in Singapore.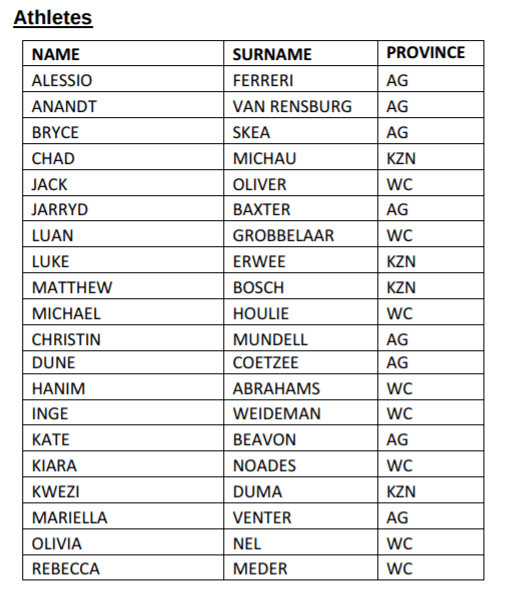 You can read the original announcement from Swimming South Africa's website here.