When Keaton Jones stepped up to the blocks in less-than-ideal conditions at May's Pro Swim Series Stop in Mission Viejo, his open water and ice water training kicked in like a superpower.
Unfazed by the weather, the 18-year-old Swim Neptune standout shaved almost a second off his lifetime best with a winning time of 1:57.04, pulling off an upset against reigning world champion Ryan Murphy (1:57.50).
At Swim Neptune in Phoenix, Arizona, head coach Joe Zemaitis takes a holistic approach to swimming, incorporating open water and ice swimming to enhance pool performance and provide further opportunities in the sport for those who are not elite between the lane lines — like himself. Zemaitis was never great in the pool, but he went on to excel in triathlon and became the youngest to break 10 hours at the Hawaii Iron Man in 1998. He raced professionally for a few years before Swim Neptune took off and became his focus.
"Even though I wasn't one of the standout pool swimmers, I still have opportunities in the sport," Zemaitis said. "My brother and I do a lot of open water. In June, we set a Guinness world record and did a 10k on six continents in less than five days. So swimming has always been a big part of my life and setting goals and going after stuff like that, and any opportunities we can provide for kids to pursue their goals is going to make everyone better."
Now Zemaitis balances his Swim Neptune duties with his responsibilities as chairperson of the International Ice Swimming Association USA, which is attempting to organize a national championship meet in January. Last January, Jones broke five world records en route to five world titles at the International Ice Swimming Association (IISA) World Championships in France.
"We really excel at swimming at the highest levels, but we also create experiences for any kids to step up, whether it's in the pool, open water, or ice water — just all the excitement and energy that swimming can provide," Zemaitis said.
It's more than just Jones who has found success at Swim Neptune. At last month's Boise Sectionals, he led off the club's 400 medley relay in 54.44, teaming up with Tres Mungia (1:04.18), August Vetsch (53.49), and Ian Pickles (51.03) for a new 17-18 national age group (NAG) record in 3:43.14.  The standard only lasted a couple weeks before the TAC Titans broke it in 3:42.71, but it was still a major milestone for the program. It marked Swim Neptune's second-ever NAG record after Jones set the 13-14 200 back record in 2019 (2:00.28). The quartet didn't have the chance to reclaim their record at Junior Nationals last week because Jones was absent while representing the United States at the World University Games in China, where he brought home Team USA's first gold medal of the meet in the 200 back (1:57.66).
"We got a lot of depth and I'm just really proud of the program we've been able to build," Zemaitis said. "We don't just coach the standout talent, we really focus on every athlete. Everyone says that, but it's fun to see that when it comes together. Kids are able to be motivated and inspired by the swimmers around them everyday in practice."
Zemaitis has always prided himself on providing "crazy opportunities in swimming." The club is currently gearing up for its 16th year in a row organizing an Alcatraz and Golden Gate swim in the Bay Area, offering open water exposure to swimmers.
"What I liked about ice swimming and Alcatraz is the mental toughness that you can excel in whatever conditions the day throws at you," Zemaitis said. "Open water swimmers challenges swimmers to overcome the fear of cold water. Our tagline is escape your limitations — just doing more than you think you can. Can you really complain about the 200 fly when you just swam Alcatraz?"
About Hasty Awards
Hasty Awards is proud to be a national supplier of youth awards with a long-standing reputation for providing fun, yet economical, awards for all sports and age groups.
Our goal is to provide our customers with:
Fast Turnaround Times
Exclusive Award Designs
Professionally Designed Custom Awards
State of the Art Technology
Reputation of Excellence and Experience
Great Customer Service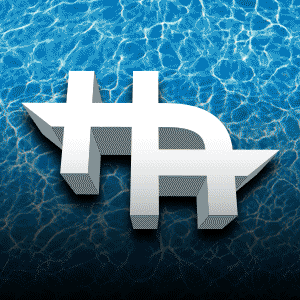 Hasty Awards is a SwimSwam partner.