The HardCoreSwim of the week goes to Brazilian sprinter Cesar Cielo for his performance at the Arizona Invitational.
Cielo is still visibly battling struggles from a knee injury that hurts him off of his start, but the amont of thrust he generates on top of the water is a picture of power. Over the 37-meters or so of this race done above the water, he had to make up half-a-body-length on South African Roland Schoeman, who in his own right, even at 32-years old, is probably having among the best (suit-adjusted) 12 months of his career.
[See the video of the impressive swim here]
The ultimate time wasn't spectacular: just a 22.0. Cielo is on this United States tour, however, to harden his racing skills – and this coming weekend, he'll race at the Santa Clara Grand Prix against American Nathan Adrian, Anthony Ervin, and Cullen Jones, from whom should emerge two World Championship finalists in the 50 free.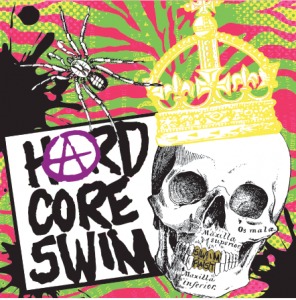 Founded on the pool decks of Southern California, HARDCORESWIM examines and explores the ethos of the hardcore swimmer. HARDCORESWIM is an authentic and innovative designer, marketer and manufacturer of premium quality men's and women's swimsuits, Custom Team Swim Suits, training gear, clothing, accessories and related products. Our true, authentic, innovative, iconoclastic, and creative style differentiates us from the bland competitive swim industry and gives us reason to be. All made in the USA. Check us out at www.hardcoreswim.com or find us at www.facebook.com/hardcoreswim .
Follow HardCoreSwim on Twitter here.