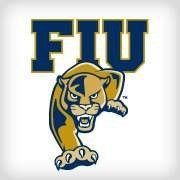 French National Junior Team member Camille Wishaupt has given her verbal nod to Florida International, adding even more impressive European power to a roster already making strides on the national scene in the NCAA.  She will be joining Great Britain's Holly Shepherd who gave her verbal commitment earlier this week, and will be reuniting with a friend from home, French athlete Anna Topolanski, who is already on the Panthers' roster.
Wishaupt, who resides in Mulhouse, France, has been a National Junior Champion multiple times in the 100 fly, 200 fly and 400 freestyle.  Among her highest accolades are qualifying for the Junior European Championship twice, as well as the Youth Olympic Games in Nanjing, China.  Camille has participated in the World Cup at Chartres, Tokyo and Hong Kong, and raced her way to an A final appearance in the 200 fly in 2016.
When converting her times from meters it is apparent that Camille will be a major force within Conference USA.  Each of the five events listed below would most likely have earned A-final appearances last season, with her top event being the 200 fly.  That time, when converted from long course to 1:57.91, would only have been held back by graduated FIU Senior Jenny Deist who won the event in 2017 with 1:57.30.
Wishaupt plans to pursue a degree in business at FIU, telling SwimSwam, "I think that FIU is a big opportunity for me because FIU's College of business has a very good ranking in the USA, particularly for the undergraduate International Business program.  Moreover, in France, it is very difficult to study in university and to swim at the same time."
Camille's top times:
SCM:
100 fly: 1.01.79

200 fly : 2.11.59

400 free: 4.14.83

800 free: 8.40.31

400 IM : 4.52.05
LCM:
100 fly: 1.02.06

200 fly : 2.13.69

400 free: 4.18.44

800 free: 8.54.38

400 IM : 5.01.52