Disclaimer: BlueSeventy Swim of the Week is not meant to be a conclusive selection of the best overall swim of the week. The BlueSeventy Swim is an opportunity to take a closer look at the context of one of the many fast swims this week, perhaps a swim that slipped through the cracks some as others grabbed the headlines.
Verona High School junior Elizabeth 'Beata' Nelson had herself a heck of a weekend.
The 16-year-old butterfly sensation rose to the top of a great weekend for high school swimming, smashing the National High School record in the 100 fly with a blazing 51.70.
That knocked some big names off the record books – first was junior national teamer and Cal commit Katie McLaughlin, who broke the national high school record just last spring with a 51.78. McLaughlin still holds the national independent school record. Nelson takes over the overall record and the national public school record from a pair of swimmers – current Minnesota Gopher freshman Danielle Nack and future Olympic gold medalist Misty Hyman, who first set the record back in 1996.
College swimming is still waiting to see its first NCAA "A" cut of the season. Swimming fans got to see one last weekend – and it was done by a high schooler.
Nelson's time hit the "A" standard right on to the hundredth, meaning if she were a college junior instead of a high school junior, she'd already be automatically qualified to swim at the national championships. Oh, and her time would have gotten her 8th at those NCAA Championships in 2014, good for All-America honors.
Making the swim even more impressive was that Nelson found that kind of speed in the University of Wisconsin's Natatorium, a pool that's over 50 years old and hasn't typically produced swims of that caliber. Case in point: Nelson broke the her own pool record in that race, meaning the Verona High Schooler has the two swiftest swims ever done in that pool by a high schooler or college athlete, and by a fairly sizable margin.
It was fitting that the weekend after we posted an editorial on why high school swimming is so great, we were treated to a weekend full of supporting evidence for that claim. One state over, Minnesota's Zoe Avestruz was rattling the national high school 100 back record, while 7th-grader Regan Smith was blowing NAG records out of the water. In Washington, Junior Pan Pacs medalist Kim Williams cracked a couple of state records in class 3A, while a barnburner of a 4A battle saw two teams tie for the state title with a third team a single point behind and the entire top 4 separated by just 5 points.
Still, of all that great high school action, Nelson's swim still rises to the top, an exciting reminder of just how fast youth and high school swimming has become.
Race recap and race video here
Aptly named to suggest 70% of the earth is covered in water, blueseventy is the world leader in the pool, triathlon and open water wetsuits and swimskins. Since 1993, we design, test, refine and craft products using superior materials and revolutionary details that equate to comfort, freedom from restriction and ultimately a competitive advantage in the water. blueseventy products have instilled confidence in beginners as well as carried world-class athletes to countless Olympic and World victories.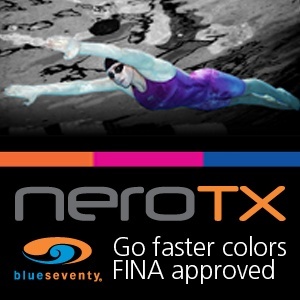 For the latest news and blogs from blueseventy visit www.blueseventy.com.
Twitter: @blueseventy 
Facebook: facebook.com/blueseventy
 Blueseventy is a SwimSwam partner.