Disclaimer: Blueseventy Swim of the Week is not meant to be a conclusive selection of the best overall swim of the week, but rather one Featured Swim to be explored in deeper detail. The Blueseventy Swim is an opportunity to take a closer look at the context of one of the many fast swims this week, perhaps a swim that slipped through the cracks as others grabbed the headlines, or a race we didn't get to examine as closely in the flood of weekly meets.
After the 2012 Olympic Games, gold medalist Allison Schmitt dropped off the map.
Schmitt has since opened up about what she dealt with in that time, including a bout with depression, which you can read about here.
While that story is an inspiration, and an honest look at a topic near and dear to SwimSwam's collective heart, it's a topic that's been discussed plenty. The new story is what Schmitt is up to now.
And it's a good story indeed. Just last weekend, the 25-year-old added the latest chapter: a two-win performance at the U.S. Winter National Championships that saw her make some major strides back into the nation's elite tier.
Schmitt won her signature 200 free, the event in which she won that Olympic gold back in 2012. But maybe more impressive was night 1's 400 free, where Schmitt hit her best time since those London Olympics over three years ago.
Schmitt was 4:06.88, the 6th-fastest time in the world this year. It also ranks her 3rd among Americans and puts her back into the hunt for a potential Olympic berth in the event that garnered her silver in 2012.
Her 200 free was no poor swim, either. A 1:56.77 finish put her within half a second of her Pan Am-winning time from the summer, a time that is still her best swim since those 2012 Olympics as well.
It's always difficult to speculate about how rested a given athlete was for a specific meet, especially as different training programs take very diverse approaches to the year leading up to the 2016 Rio Olympics. But one thing that is clear is that Allison Schmitt is regaining a form she hasn't possessed since 2012. And that could be a scary thing for her opponents.
Aptly named to suggest 70% of the earth is covered in water, blueseventy is the world leader in the pool, triathlon and open water wetsuits and swimskins. Since 1993, we design, test, refine and craft products using superior materials and revolutionary details that equate to comfort, freedom from restriction and ultimately a competitive advantage in the water. blueseventy products have instilled confidence in beginners as well as carried world-class athletes to countless Olympic and World victories.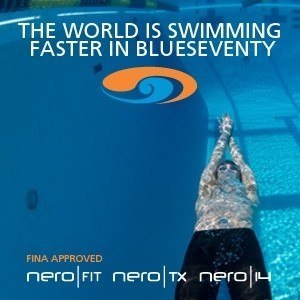 For the latest news and blogs from blueseventy visit www.blueseventy.com.
Twitter: @blueseventy 
Facebook: facebook.com/blueseventy
 Blueseventy is a SwimSwam partner.