In 2013 Blucore launched the Corsuit – a world-leading posture, alignment and core training tool for swimmers. The Corsuit brought real-time tactile feedback to swimming posture, helping athletes to become more attuned to their alignment as they swim.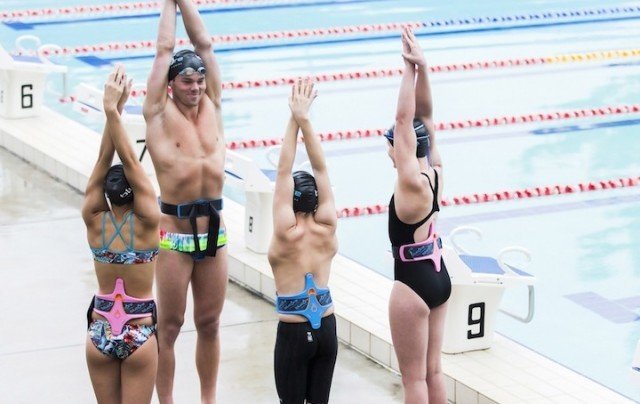 And now, Blucore is taking these same benefits to developing swimmers with the Corsuit Mini. The Corsuit Mini is designed to be the perfect introduction to core stability and body position for aspiring champions.
Key features:
– smaller size, ideal for ages 6+ and smaller adults
– enhanced comfort
– quicker, easier fitting
– greater flexibility
– slight buoyancy
The Corsuit Mini is shipping worldwide now. Get yours now at www.blucoreswim.com/shop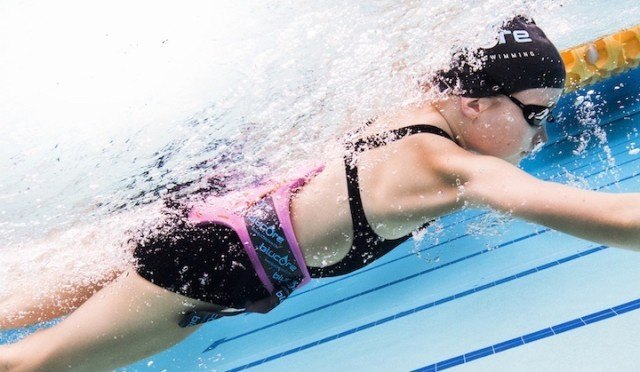 Compare Corsuit models:
Buoyancy – check
Flexibility – moderate
Tactile feedback – moderate
Support panel – x
Support wings – wrap-around 
Fitting – 5'8 and under
Buoyancy – x
Flexibility – low
Tactile feedback – high
Support panel – check
Support wings – rigid
Fitting – 5'4 and under
Blucore is dedicated to producing intelligent products for the intelligent swimmer. An Australian-based company, Blucore's flagship product is the posture-training Corsuit, which is now available in two models: Corsuit Pro and Corsuit Mini. Get yours now at www.blucoreswim.com
The Corsuit is the result of over four years of research and development at the Queensland University of Technology in Australia, and is designed to help swimmers improve their body position and posture in the water.
Blucore believes that swimming is ripe for innovation, and more importantly, it deserves innovation.
Swimmers are an intelligent breed, and this intelligence is something that should be both appreciated and challenged. Swimming requires not only physical strength, but also a sharp mind and keen proprioceptive skills. Swimmers work hard, so we're working hard to develop new products to help them grow in speed, strength, endurance and intelligence. Stay tuned.
Join us:
Swimming Gear news is courtesy of Blucore, a SwimSwam partner.