According to Steven Covey, developing a Personal Mission Statement is an excellent way to define your values, and your philosophy for living. For example, character answers the question; 'who do I want to be?', while our achievements measure what we want to accomplish, or; "what do I want to do?'
While both are important for developing our personal mission, when described in this way, we can all see that character questions must come before any achievement question, and if we ever ask or answer these questions in the wrong order, we are in big trouble! Fortunately, our sport not only encourages strength of character, it almost requires it. How else would swimmers, coaches, and parents maintain the level of commitment and discipline required for success?
One wonderful way to gain an understanding of your character strengths is to reference researchers Martin Seligman and Chris Peterson. They have studied people from all over the world, and were able to quantify 24 character traits, sitting within 6 categories. See if you might have a sense for what makes you tick, and then you might take a page from your disciplined swimming habits and look for ways to develop them! They will take you in the right direction.
Wisdom & Knowledge – love of learning

Courage – Bravery, integrity

Humanity – Love, kindness

Justice – Leadership, citizenship

Temperance – Forgiveness, humility

Transcendence – Gratitude, hope, humor, spirituality
For more information visit www.authentichappiness.com as well as www.viacharacter.org
Check it out. Please let me know how it goes!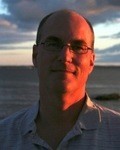 Pete has worked in the sport psychology and human development fields with Fortune 500 companies, Division I,II, and III collegiate athletes, as well as high school and middle school staff and students. He was a swimming coach at the club, high school and collegiate level for 30 years. Pete now runs a private Sport Psychology and Adolescent Life Coaching practice, working with student-athletes nationwide. His life coaching sessions for adolescents are designed to create challenge, teach resilience, and instill self-esteem. For information regarding Pete's Life coaching and sport psychology services click here.