Swimming TBT courtesy of Trevor Ziegler
The parka, a set of Swedes, and the latex swim cap – three things that have remained relatively constant throughout modern swimming history. They're our go-to's, our security blankets; even as the sport has evolved dramatically, they've all somehow remained unchanged. They're our old reliables that have stood the test of time in a sport where new trends seem to come and go every day.
There have always been new fads that seemed like they'd be the next big thing in the sport of swimming only to be forgotten as quickly as they appeared. These are ideas and products that swam their way into our hearts one season, only to fade away into obscurity in the next. They weren't always the most practical of trends, or the cheapest, or the most logical, or the most- listen I could go on with this, but I think you get it.
Here are the 4 Best Swim Fads that we all secretly wish never went away:
Pre-Race Jell-O Powder
This is most definitely the stickiest of all the entries on the list. We all know the culprits; they were the over-hyped little monsters with red and blue fingers, standing behind the blocks before their 50 backstroke. Now I'm no scientist, so I can't say for certain whether or not this tactic actually helped you race faster (it didn't), but it was an excuse to inhale copious amounts of sugar. For this, I'm all for the Jell-O method. Racing just doesn't seem as sweet anymore.
Paper Suits
When these first came out, I pretty much only knew three things about them: it didn't make any sense why they were better, the actual suit didn't last very long, and I had to have one. I wasn't alone, as for those one or two memorable seasons, paper suits were the latest and greatest in tech-suit innovations. Perhaps it was the fancy "French cut" or the high-end price tag, but for a brief (pun-intended) moment, the world was hooked on paper suits.
Seaweed Massage Sandals
If you ever had the privilege of owning a pair of these gems, I bet your feet are already tingling at the mere mention of the Seaweed Sandals. They didn't so-much "massage" as they did awkwardly tickle the bottom of your feet, but oh were they squishy. If I weren't a grown adult with a real job, I would most likely be rocking a pair of these all the time. Unfortunately, I cannot; thus I call for the youth of America to bring back the squishy Seaweed Massage sandals for us old guys that can't quit pull them off anymore.
Hologram Goggles
When these first came out there were a couple different options for which hologram you could rock on your lens. But let's be honest, the only ones that truly mattered were the reptile eyes. For a nine year-old swimmer obsessed with dinosaurs, hologram goggles were the absolute crowning achievement in swimming technology. Finally, you could pretend to be the ferocious extinct beasts while providing an adequate level of intimidation for your opponents. And maybe they didn't quite scare the competition into swimming slower, but they made you look way cooler so that's a win in itself.
Now that I've had my say, I encourage you to comment below and let us know some of the swimming fads that you secretly (or not-so-secretly) miss.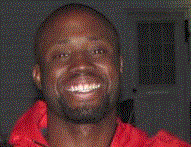 Trevor Ziegler is a writer based in San Antonio, Texas. He is a graduate of the University of Massachusetts-Amherst where he also swam for the Minutemen. In addition to being well-immersed in the swimming world, Trevor is also a self-proclaimed pop culture aficionado. He spends most of his time brainstorming how he can write about both his favorite bands/tv shows and swimming in one coherent article.