We're back with swimming's TopTenTweets presented by Arena, where we round up the best of the swimming Twitterverse.
Featured Instagram Post of the Week:
Squad up!
---
10.
Um Crawl is a swim movie? 😎🙌🏻💦

— Anders Holm (@ders808) November 1, 2019
Yikes.
9.
This is Jana, our foreign exchange student from Egypt. Today at practice was her first time ever seeing snow !!❄️ pic.twitter.com/Gd2x3dsR2A

— Jay County Girls Swim Team (@SwimTeamRants) October 31, 2019
Fearless! Does she know it's cold?
8.
Celebrating #Halloween by having a special Friday practice! #GetLikeUs #SpookySeason 🎃🧛‍♀️👻 pic.twitter.com/JlJHOl3JTa

— Anderson University Swimming & Diving (@Ravens_SwimDive) November 2, 2019
Time to test if Batman's muscles are optimized for aquatic sport.
7.
Ready for this Halloween practice!! pic.twitter.com/GzrqlvJ7GP

— Sewanee Swim & Dive (@SEW_SwimDive) October 31, 2019
Quite the diverse array.
6.
What an awesome TEAM building practice today with some Halloween themed sets and our 2nd Annual Pumpkin Cup!! pic.twitter.com/XOvukW6yvu

— Swim/Dive Coaches (@swimdiveBHS) October 31, 2019
Winners should get to do some kind of med ball slam with the pumpkins.
5.
Our Silver Swim School swimmers joined in on the Halloween Pool Practice too! pic.twitter.com/TYQU4jDCm4

— trent swim club (@ClubTrent) October 30, 2019
"Swim or die." Here for it.
4.
Saf-T-Swim of New Hyde Park was really in the Halloween Spirit at yesterday's mini meet! Check out their Pumpkin Relay!#SafTSwim #SwimSchool #LongIsland #WaterSafety #Splash #Pool #Float #SaftSwimKids #SafTSwimHalloween pic.twitter.com/IJbuFYbkqG

— saftswim (@saftswim) October 30, 2019
Impressive technique.
3.
Please @RyanSeacrest,from on GEORGIA bulldog to another let me help you with that breathing technique 😆 @LiveKellyRyan @USASwimming #godawgs pic.twitter.com/UiZVv2Glzk

— Kristy Kowal (@KristyKowal) October 22, 2019
Spooky.
2.
What a series. What a season. @Nationals #FINISHEDTHEFIGHT!!! #WorldSeries

— Katie Ledecky (@katieledecky) October 31, 2019
Not remotely Halloween-related, but we're just super happy for Katie.
1.
I'm better at flips in the pool than I am on land, but Happy Halloween!! pic.twitter.com/8g36StVuIZ

— Simone Manuel (@swimone) November 1, 2019
Since people mix us up anyways… not a bad day to be Simone (Biles)! •
•
•@gkelite #HappyHalloween pic.twitter.com/vudpqQxBUu

— Simone Manuel (@swimone) November 1, 2019
Just elite. No words.
Arena Facebook – @ArenaUSA
Arena Twitter – @ArenaUSA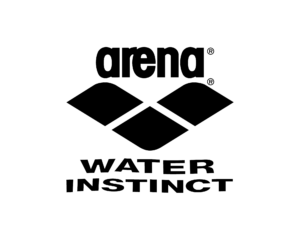 Arena USA is a SwimSwam Partner